Next up in the series is LYK. A little bit of international flair since he hails from Hong Kong. An international man of mystery and jet-setter.
SBOL: What's the story behind your forum name "LYK"? What is your real name?

Nothing especially interesting - LYK are the initials to my name in Chinese. Ken is usually what i go by.
SBOL: What do you do for a living and what do you love about it?
Im an airline pilot (first officer) at an asian airline, flying an airbus (or as boeing afficianardos would call it - a scarebus). It is an lifetime interest that I was lucky enough to make a decent career out of - for me, flying is nearly as addictive as snowsports (actually more so). I still try to find some time to stay current in small general aviation airplanes in my spare time when I can.
SBOL: Can you tell us a little bit about living in Hong Kong?
Its a pretty hectic place, like any major metropolis would be. Way too warm in the summer, and unfortunately doesn't get any snow. Its also a very awkward place in the increasing complicated geo-political landscape in this region - its future is rather uncertain. Its a good place to make a few bucks while you're young. Not the place I'd want to retire in though.
SBOL: You obviously aren't skiboarding in Hong Kong. What are your "home" mountains? Can you tell us a little bit about these resorts?
Well there are actually a couple of indoor carpet skiing outfits here, and an indoor snowdome 30 mins to the north in Shenzhen. But for real deal, you can't beat northern or central Japan for that good powder.
I've always been keen on exploring new places, and hadn't really thought about calling any particular place home. However, for the last few years, we've been frequenting a area called Yuzawa in the Niigata prefecture - mainly because of its accessibility. It's one of the few decent ski towns that has direct bullet train service from Tokyo, so its very convenient for us to just fly up to Tokyo and hop on a train there with our gear. Its a charming little ski/hot springs town that mainly caters to weekend trippers from the surrounding regions, which makes it very quiet and laid back during the weekdays when we try to visit. Its not exactly "close", but if the stars align correctly we can get from door to gondola in just over 12 hrs!
SBOL: How did you get into the sport of skiboarding? What keeps you involved in the sport?
I skied occasionally for a few years prior to skiboarding, when I used to layover in Vancouver in the wintertime. But I had always felt that something was a bit off while I was on skis - for me it always seemed like the skis always went too wide and fast in turns, and the tips, and especially the tails kept getting in the way I wanted to go. Sometime later, a collegue told me she had just bought some snowblades for an upcoming season and how much she's looking forward to trying them. I got curious as to what those were, which eventually led me to SBOL and the story behind snowblades and skiboards. Ended up buying my first pair of Sherpas, and the addiction began from there.
SBOL: We are going to play "1 mountain, 1 person" – you can pick one mountain to ride at and one person to ride with – why that mountain and that person?
The person I would most want to ride with most now would be my daughter.
Might be a bit of a wait though...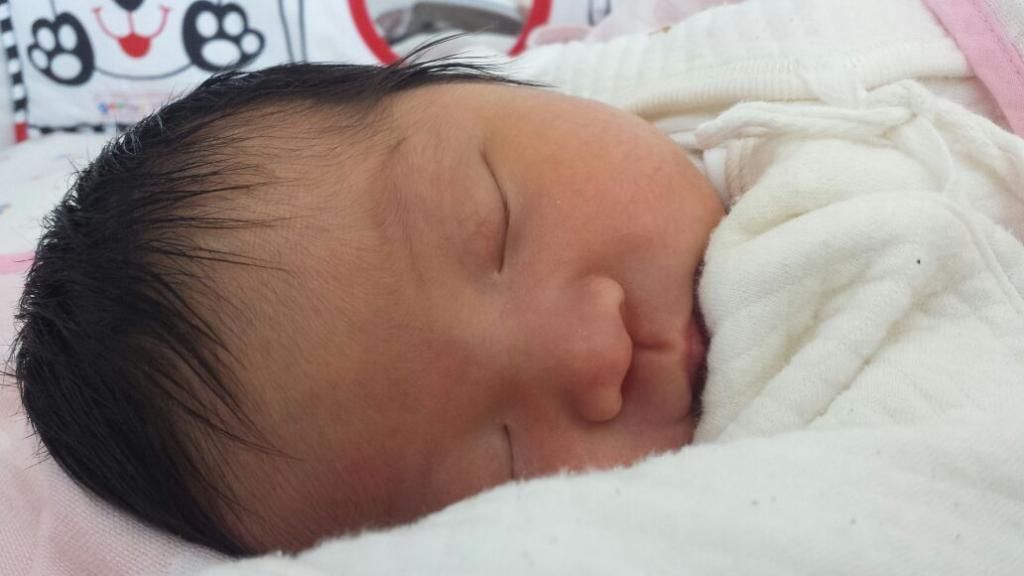 And really, anywhere she wants!
SBOL: How many times have you been to Shredfest? What did you like about it? Will you go to Shredfest again?
Just once for now, and it was a great experience for me. Its a really great place to meet and learn from others in the sport. I especially enjoyed Jack's backcountry excursions. My missus wasn't quite up to keeping up in the conditions at the time. She's got a few more seasons under her belt now though, so we'll see when we can make it over again... but with our new arrival in the family, it might be a little while before she's ready to travel with us.
SBOL: You have done some backcountry riding right? And some training in France? Can you tell us about your backcountry experiences? Any advice to people interested in getting into backcountry riding?
Mostly side country/slack country till now, I'm just starting to foray into backcountry. I did an off-piste course last year in France, and I've just come back from an intro level touring/randonee course this season - so at this point, I'm really the one looking for advice rather then to give it.
There is a long list of places I'm looking forward to exploring though, once I have a bit more touring/backcountry experience under my belt.
SBOL: What are your favorite skiboard models and why?
The Sherpa. Initially, I thought the magic was from obtaining maximum surface area without the bulky length of powder skis. But Im starting to apperciate the fine balance this board has with regards to its cambered stability and edge hold.
Bonus - it also fits nicely in the trunk of a normal car.
SBOL: If you could design a skiboard what ride characteristics would you be looking for and what direction would you take the design?
For the kind of riding I like to do - I would be curious as to what a wider, fatter, slightly more rockered Sherpa can do. A gradual design evolution - because there is already so much I like about the current design. Just wish for a little more float at times.
SBOL: Do you have any advice for someone who is interested in getting started in skiboarding?
Get on the mountain. Let the boards talk. Relax. Explore. Have fun.