Next up in our series is Dave Lynam, one of the RVL8 team riders. Anybody who has met and ridden with Dave knows he is a nice guy who absolutely loves the sport of skiboarding, finds joy simply being out riding no matter where it is and has a wicked good set of skills everywhere on the mountain.
SBOL: So we know your real name is David Lynam, you are 25 and you live in southeastern Pennsylvania. Can tell you us a bit more about yourself?
WellÖ I currently manage a restaurant where I have been working since I was 16. I enjoy keeping busy doing just about anything at all. I love to go to the roller and ice-skating rink on the weekends in the summer. I also enjoy flying model airplanes when I have the money to make them fly. I have a smoking-hot girlfriend who I have been with for three years now that enjoys doing just about all the things I do. I just got my associates degree in business management, so Iíve started looking for new work where I can feel a little bit more important at work and make adult wages! Other than that, Iím just as plain as the rest of the SBOL community.
SBOL: How did you get into the sport of skiboarding? What keeps you involved in the sport?
Most people know my older brother, Adam. He was and still is a big name in the sport. Growing up, I looked up to him and really aspired to be like him. When I turned 11, he gave me his old pair of what Iím pretty sure were called the microski. I did whatever I saw him do until I started riding with the whole SBOL crew. Then I really started to enjoy it. Now I continue to ride every year hoping to spread the amount of fun I have every day to everyone else on the mountain. Itís not fair that I have more fun than everyone else out there. Why not share the wealth?
SBOL: Your brother Adam was a RVL8 team rider. He would be considered part of the ďOld GuardĒ of skiboarding. What influence did Adam have on you and your skiboarding?
Like I said above, he is the only reason I do this stuff today. As far as his influence on my continued riding, he has been there every year to coach me through all the tricks you see me do today. He has also made sure that I did just become a park rat, but that I also knew the meaning of the term ďall mountain.Ē Adam introduced me to the back country when I was about 18, and I couldnít be happier. Now I spend about a week out of the year with him in Winter Park Colorado training in the park, and enjoying some of the best back country the Rockies have to offer.
SBOL: What is Adam up to these days?
Adam is enjoying being the ultimate ski bum in mountain town. He plays music several days a week to pay the bills and loves every minute of it.
SBOL: How long have you been a RVL8 Team Rider? What are some of your favorite memories of being a team rider?
Letís see here, I want to say IĎve been with them officially since 2008, but Greco would probably know the exact answer to that. The best part of being on the team is the repeating trips to Lake Tahoe to ride/mingle with all of the people that make this community so special. Every trip out there has had something that has really stuck in my brain that I will remember for the rest of my life.
SBOL: Do you have any favorite resorts? What about these resorts makes them your favorites?
Actually, not really. Iíve figured out that I can thoroughly have fun anywhere we go. From the smallest hill in PA to the biggest mountain in the Rockies, anywhere that has snow makes me happy.
SBOL: You really seem to have a tremendous amount of ďair presenceĒ Ė a great amount of control while airborne and you are not afraid to go big. What do you do to train and learn new tricks? Are you as fearless as you look on video?
Doing that stuff just takes a lot of practice. Trampolines help, but nothing works as well as attempting it on the snow. Most of the time, I am very confident in the tricks I attempt in my videos. There are however, times when I have had some serious butterflies. Learning my first doubles was probably the most scared Iíve been, but once I try something once, I get the jitters out and my body then knows what to do. Every trick you see today is second nature to me.
SBOL: Any advice for riders who want to get better in the park?
Kirk Thompson is the better rider to ask stuff like this, but if you want my opinion, you donít need to be doing the latest greatest tricks to be able to enjoy the terrain park, some of my favorite days of riding are ones where I do the most basic tricks. Strait-airing medium sized jumps makes me just as happy as doing the technical stuff. If you want to learn something new or how too, donít be afraid to contact myself or any of the pros. Most of the time, we will be able to help you.
SBOL: You can take 3 people with you and ride anywhere in the world. Who would you take, why would you pick them, where would you ride and why would you pick that location?
I had to think for a serious amount of time about this question. It would make me sad to not be able to bring all the people I love to ride with. When it comes down to the answer, I would take Greco, KTP, and my brother Adam to the place of their choice. It wouldnít matter where we went. Iím confident we could have fun in the middle of a desert. If you let me bring Talon and my girlfriend, I wouldnít be upset.
SBOL: What are your plans for the 2014/2015 season?
I didnít get to ride until just this last weekend (1/10/15) but on my second day out I ended up breaking my kneecap. Iím hoping it heals in time for me to get a few good days out in February/March. My plans went from learning a whole bunch of new tricks to just getting to ride more than two days.
SBOL: What do you think of the state of the skiboarding today? Where would you like to see things go in the next few years?
I love the community; I hope that the sport can sustain itself to keep the core companies in business.
SBOL: Are you surprised that skiboarding hasnít become more popular? Do you think anything can be done to grow the sport?
No, the outsidersí view on our sport is hard to overcome. People are afraid of what they donít know. I think itís up to us to show the world what they are missing out on. This last weekend on out little tour up the East Coast, we had about 5 or 6 different people try out our boards. They all had a similar mindset before and after trying them, ďIíve always thought they were a joke, but after using them I canít believe I havenít ridden them more.Ē
SBOL: Can you share a few of your favorite wintersports photos with us?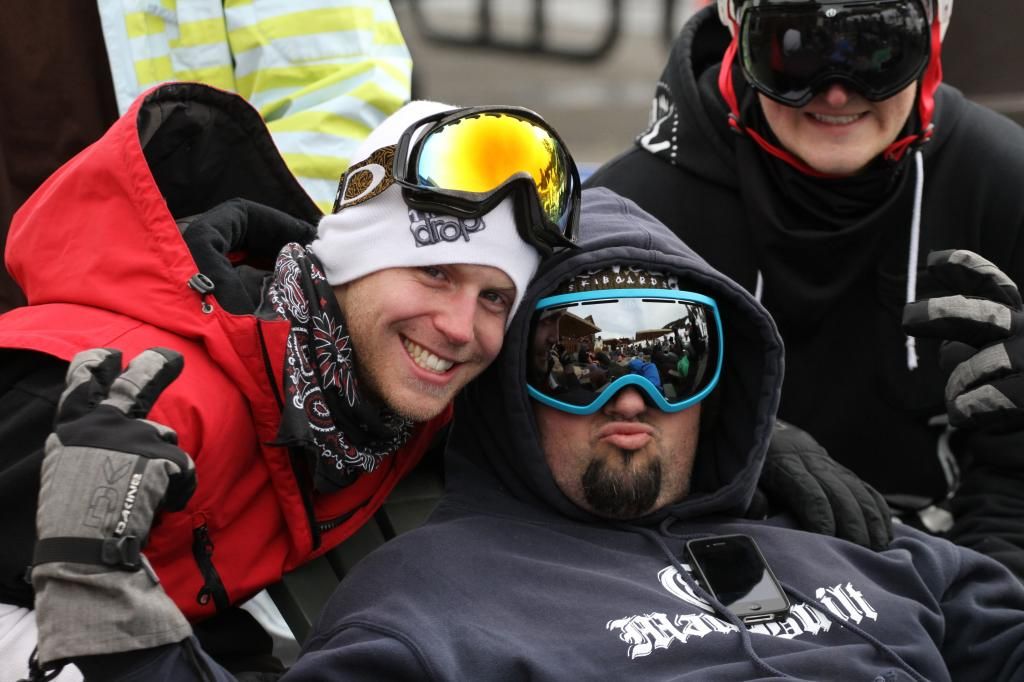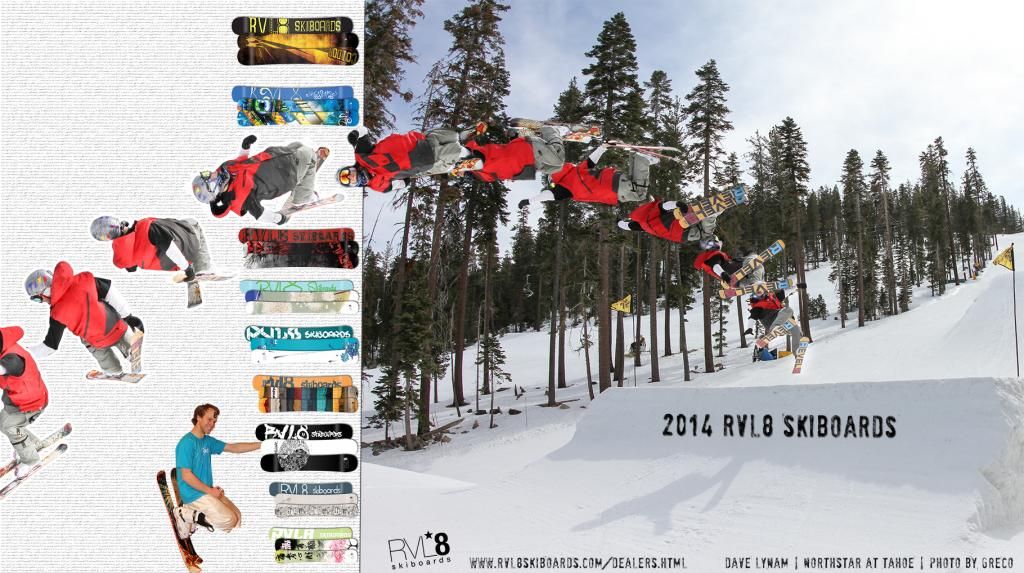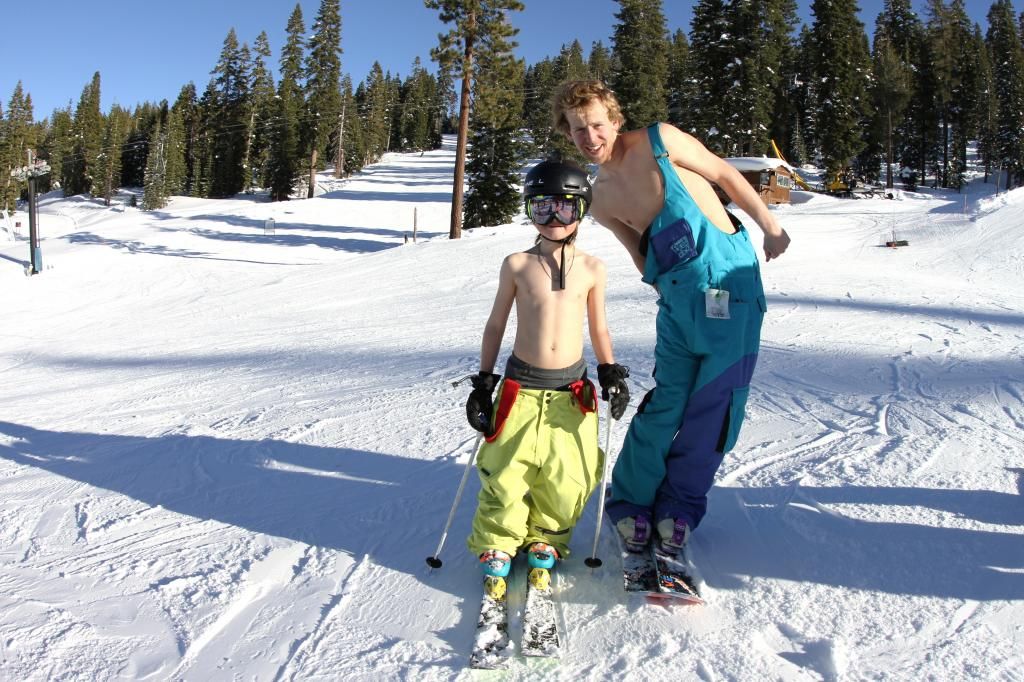 SBOL: Anything else on your mind?
Make sure to share your love for winter with everyone you come across. It doesnít really matter what you ride, but we all know that when you skiboard, you have more fun than everyone else.