Low snow year this year but still great spring ski touring up at Carson Pass in the Tahoe Backcountry. My ski buddy Billy was on his Hagan 130s direct mounted with Fritschi bindings and I was on my new garage modified
Spruce riser with Dynafit bindings.
It was a beautiful very warm day!
Here I am reaching a meadow before moving on to our final climb to the summit.
​
DSCN0038
by
Jack Jue Jr
, on Flickr
Here are my Dynafit mounted Spruce risers in climbing mode. The green strap is for a strap on crampon that I used to climb up a steep icy section before reaching this meadow.
​
DSCN0040
by
Jack Jue Jr
, on Flickr
Here is Billy at our ridgetop high point.
​
IMG_20210411_115325451
by
Jack Jue Jr
, on Flickr[V
Here is a short video of me descending the nice backcountry corn snow on my Slingshots.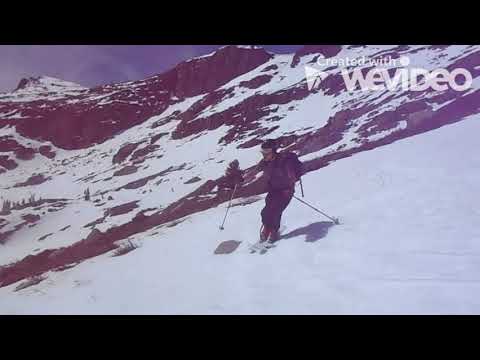 Here is a video of Billy , snow is rapidly going away and rocks are showing up !