Today the National Park Service opened the road to Lassen Peak . My son Jordan (on Icelantic Scouts) and my neighbor Jeff M. (Sherpas ) , joined me (Blunt xls and snowboard boots ) for the trip. We soon found out that the firm snow conditions and steeper angled slopes from the low snow year would mean that hoofing all the way up with the boards on our back would work better then skinning . This involves a strenuous effort of kicking steps in the snow and watching out that you do not fall and then using some of the exposed dry trail and then more straight up snow climbing . I seriously felt my age and the altitude today and had a bit of altitude sickness. Thanks Jeff and Jordan for waiting for me ,the slow poke ... but I certainly was happy that I was on my lightest equipment , snowboard boots and Sbol binding equipped Blunt xls for the ascent .. I was in a serious rush to get off the peak and descend to lower elevations and so Jeff was not able to get much video of the descent .. the tiny stick figures at the end of the video are me leading Jordan down the big bowl ... The Blunt xls performed great , the rider ( me) was seriously bonked ha , ha ... but I was able to rest on the descent riding my boards !! Most of the video is me struggling up the hill , kind of boring but gives you an idea of the work involved ...
trail head is at 8500 ft elevation top of Lassen is at 10,500 , 2000 vertical feet straight up , 2.5 miles.
Jeff M . Climbing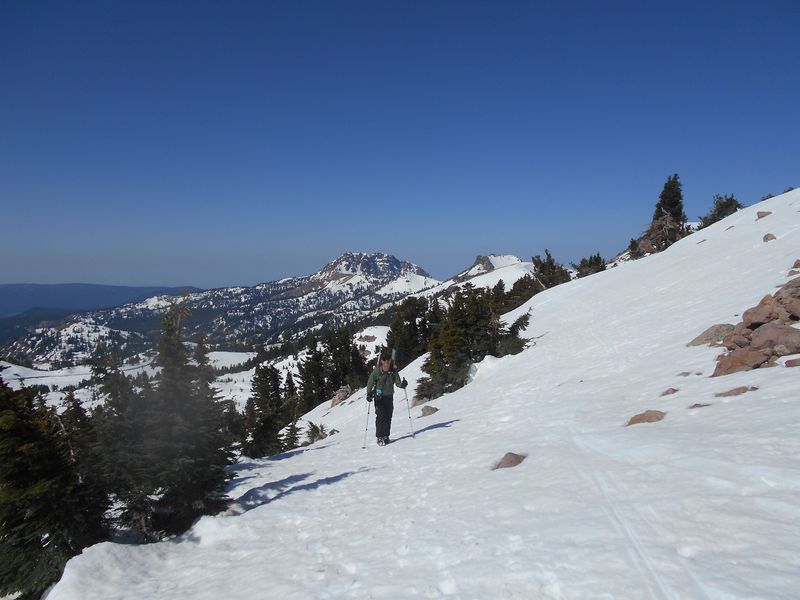 Jordan Climbing ..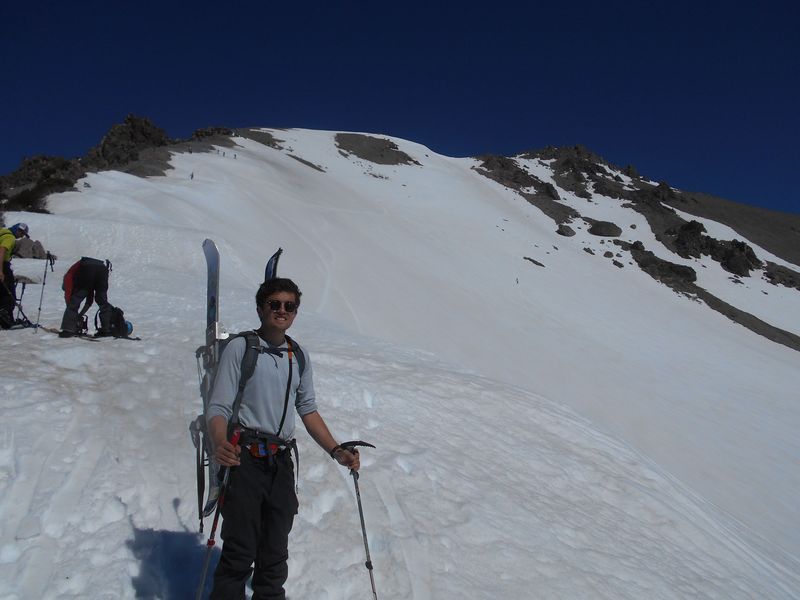 Jordan at the Summit .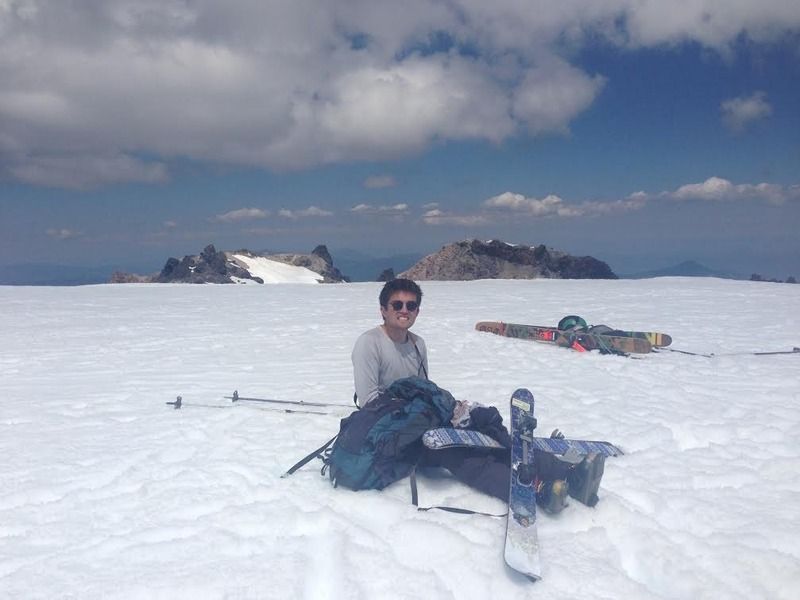 And here is the video .. It was opening day on Lassen and there were lots of skiers and boarders climbing up the route ...