My friends and I had a spectacular day in the backcountry yesterday . As we were gearing up in the trailhead parking lot , a skier passing by said " Hey , are you guys the short ski expedition !" Later , after another skier watched me descend a steep line , he asked me about my Spruce 125's " Hey are those snowblades, never seen em with touring bindings !"
Here is our playground ...
Here is the crew ,Michael on Icelantic Scouts, Miku(Andre's dog), Andrei on Hagan 130 , Billy on Hagan 130 , Jeff on Spruce Sherpas
I am on Spruce 125's.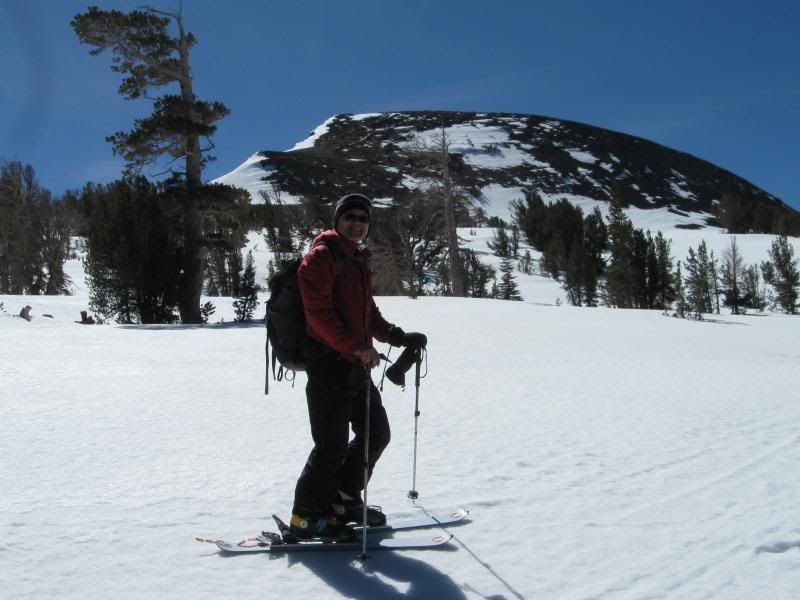 Approaching our summit ridge ...
And here is the video ...