New Heel elevator .
I discovered that the production Rocker binding has been redesigned from the prototype I have. One big difference is that the highback is set back further on the binding plate , leaving a larger gap between the end of the binding plate and the highback . My simple 2 inch round pvc pipe heel elevator falls through this gap.
A trip to the local hardware store provided me with the perfect solution . In the plumbing section you can find 4 inch x 1 3/4 inch ABS plastic caps .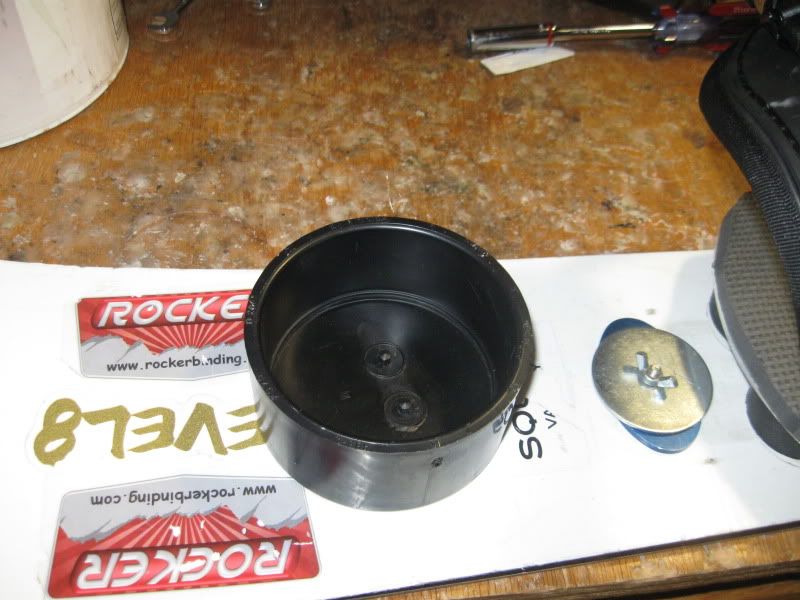 These caps are carried in your pack and popped into the rear of the binding when you need a heel elevator . Fits perfectly .
Here is a picture of how the cap sits in the back and elevates the heel of the boot.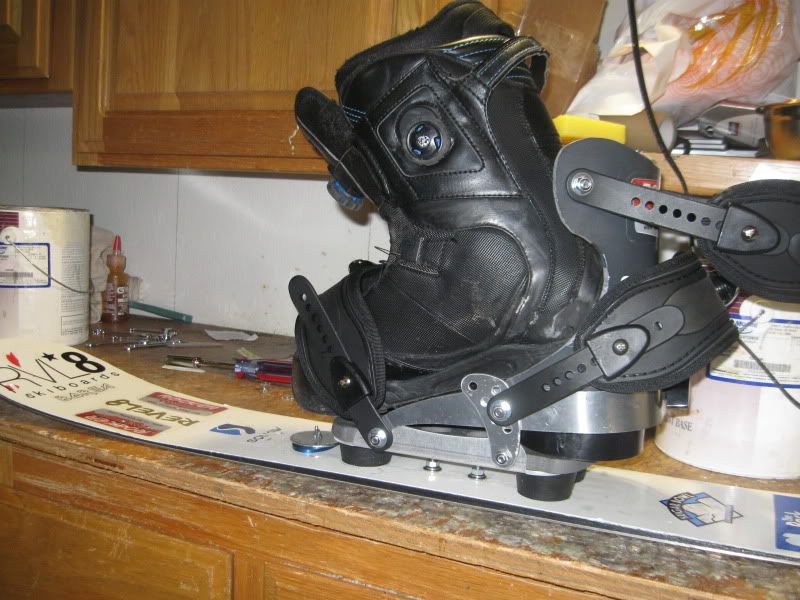 ps , you will notice an aftermarket jam nut assembly on each binding screw . This binding attachment is discused on the previous page ,