There has been some confusion about my comments about the touring binding application that has been developed for non release skiboard bindings. Some folks are getting the impression that I think the binding is lacking or prone to pre release or needs further development. On the contrary .. yes I am a perfectionist and I want this binding to do everything ... but no I do not think skiboarders need to wait for the development of the perfect touring binding .. you can go out right now and have a magnificent time at very low cost .. I have tried snowshoes.... they are ok , but the touring binding is better... I have tried the Fritschi binding and telemark bindings and they have had a long development time and work well.. but nothing , absolutely nothing beats the pure joy I have had this season on a pure and simple skiboard solution to backcountry touring . Skiboarding is all about simplicity and the touring binding is all that .. , Today I was on Full Tilt booters , and stock Zero skiboard binding rigged with a simple telemark cable binding and skins and having the time of my life .. Will I use Fritschis again? , no , will I use snowshoes ,no ? , will I use telemark bindings no.?. I am a skiboarder and I will use skiboard bindings rigged with simple touring cables and skins to access the goods. Proud of the simplicity , and proud of the versatility that my skiboards and skiboard bindings provide ..
But I am getting ahead of myself ... let's go get the goods ... a foot of fresh pow 2 days ago ... my buddy Billy and myself go get the goods today ... untracked snow and no people 2 days after a storm .. the ski areas are a zoo yesterday and today ... no way are we going there ... this is why we are here !
Billy breaking trail on his Hagan 130 's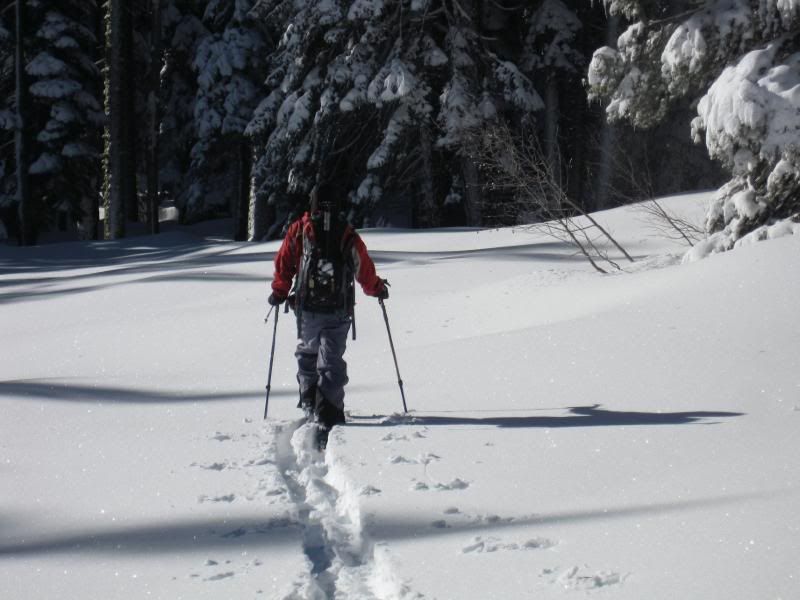 On the trail , me with a view of Pyramid peak in the background .. Billy and I have climbed that mountain and descended it in the past .. maybe some other day ...today we have found paradise in the trees...
Silence , nobody else here , new pow , blue bird sky ... I am a very happy man ... not the least because I am here on skiboards ,on sweet Full tilt boots , my Condors, my standard skiboard bindings.. , skins and vapor light telemark cables , a total low weight rig , that serves all my needs ,better then anything I have every used in the backcountry ..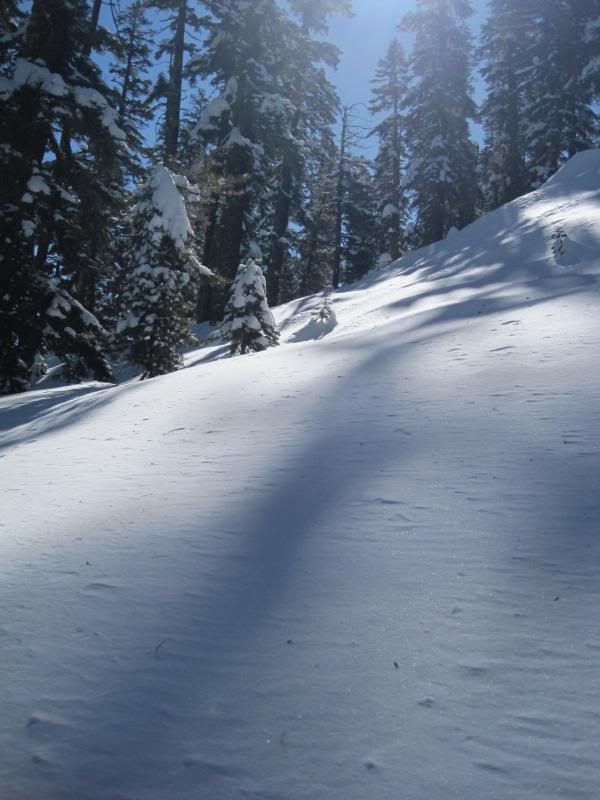 Transitions are a piece of cake . snap off my telemark cables , reverse my skiboards so the heel piece which used to be the toe piece , is now the heel piece, lock in and strip off skins ...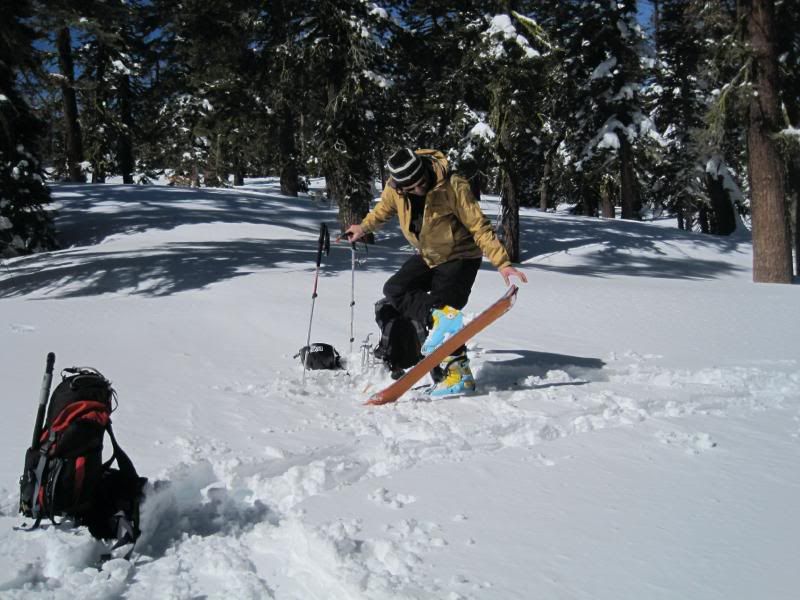 Locked and loaded and ready to shred some pow ... oh better put on my helmet !
! the Revel8 stickers willl give me good luck !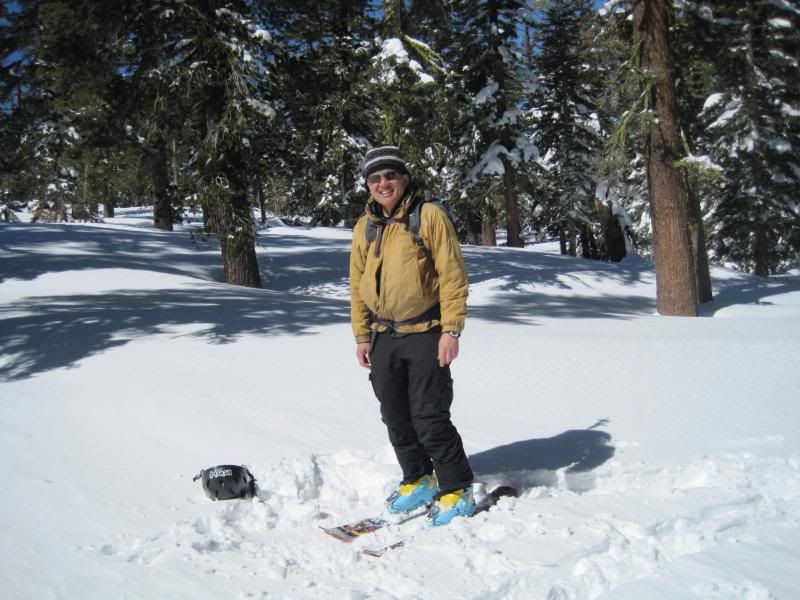 Here is some vid of Billy and I having fun in the pow ... Magic day .. !