Recent storm cycle all week in the Sierras has left up to 7 feet of new snow in the backcountry . Ten or so cars at the backcountry trail head .. and a nice albeit steep skin track broken already by other riders to the summit 1700 vertical feet above our cars.
Here is the Summit .. that is Michael over there getting ready to go down .. He is on Icelantic Scouts 143 ..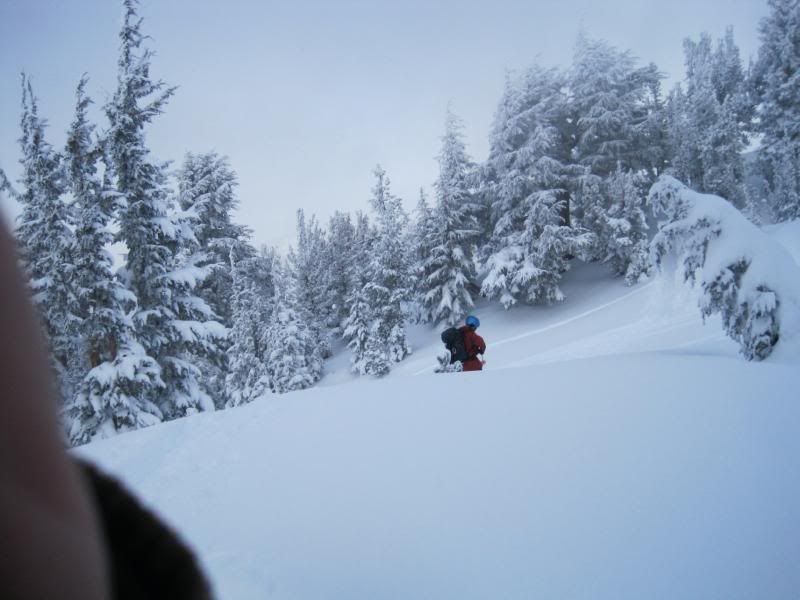 As we go down .. here is Billy in the trees .. he is on Hagan 130's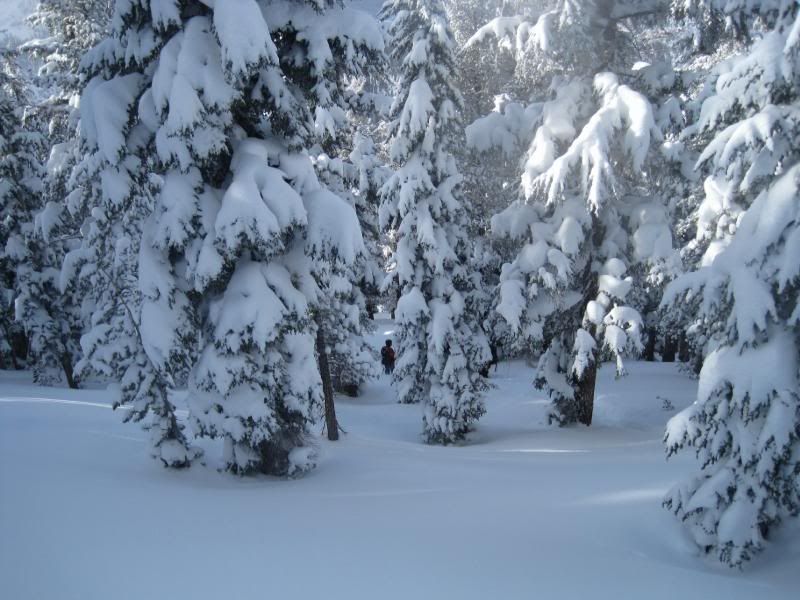 To give you an idea of how deep the snow is , here is Michael just coming to a stop on the way down
Billy a little further down
Here are some of our tracks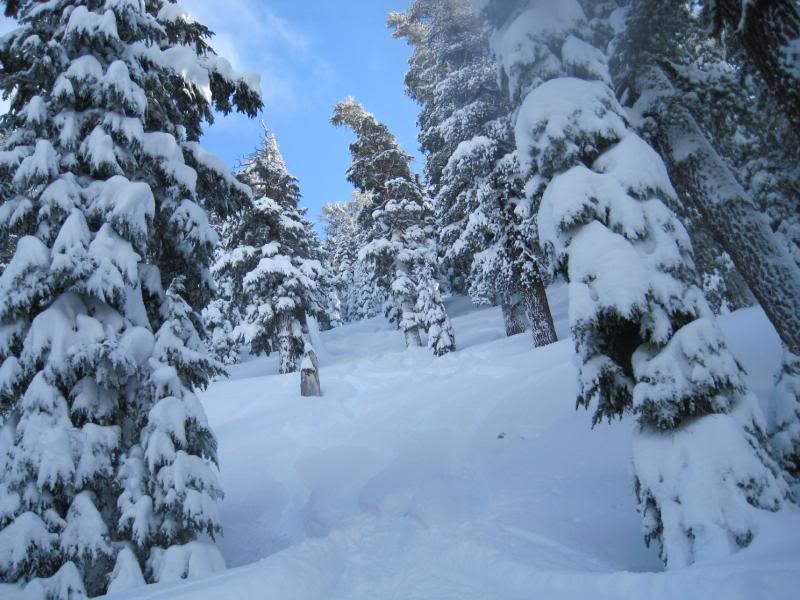 Here is me with a big smile with my very special ride !
Here is a little poem ...
"White Dream "
Today is a dream come true ...
dreams of untracked deep bottomless pow ,
light and cold , white smoke !
All three of us have ridden on many days , in many places ,
but today , may very well be the best !
Cold and deep , the snow supports us ...
we are inside not on top ...
flying effortlessly as if on clouds .. .
This should not stop .. this needs to go on forever !
Best day , best runs , yes , just maybe ... YES !