I was checking out that skibuilders.com web site to see if anyone had built any custom skiboards , unfortunately you get kind of the same uppity attitude most skiers have toward skiboards , but all was not lost .. .I found in this thread pics of the sweet gear of another " teleblader" .. I thought I had coined the term but actually I was beaten to the punch by "Telebladeur" a Frenchie !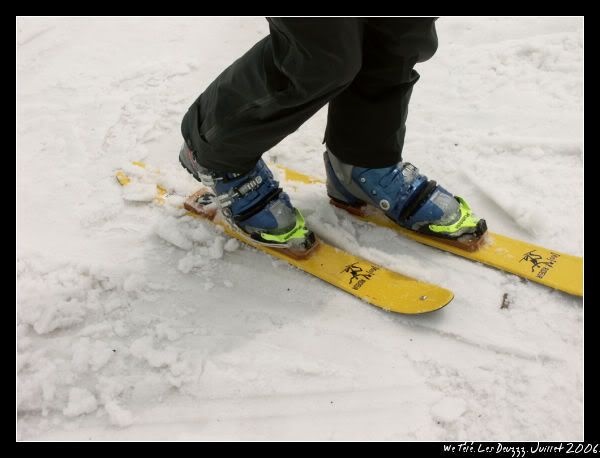 http://www.skibuilders.com/phpBB2/vi...ight=skiboards
Hey , maybe I can find this Frenchie and have a Teleblader convention !
Teleblading is a cool variation of skiboarding and you can vary between traditional flat foot turns and telemark turns ..
Here is some teleblading on the Spruce 120
http://www.youtube.com/watch?v=W65gMf2-isM
And here is some teleblading on my Summit 110 ... sorry about the poles
http://www.youtube.com/watch?v=WVJB0t_4FNI