I am lucky to live close enough to the backcountry to squeeze a morning tour in before work this afternoon .
Today , I am on the Condor himself's personal rig ... Original 08 condor with Zeros set up to allow a 4cm set back . I have been eager to try the set back Zero's in deep pow ever since hearing that Brett likes riding his boards that way .
Ok here is Brett Connor's own rig ... well not exactly
! a few of my own personal additions to turn it into a touring rig ...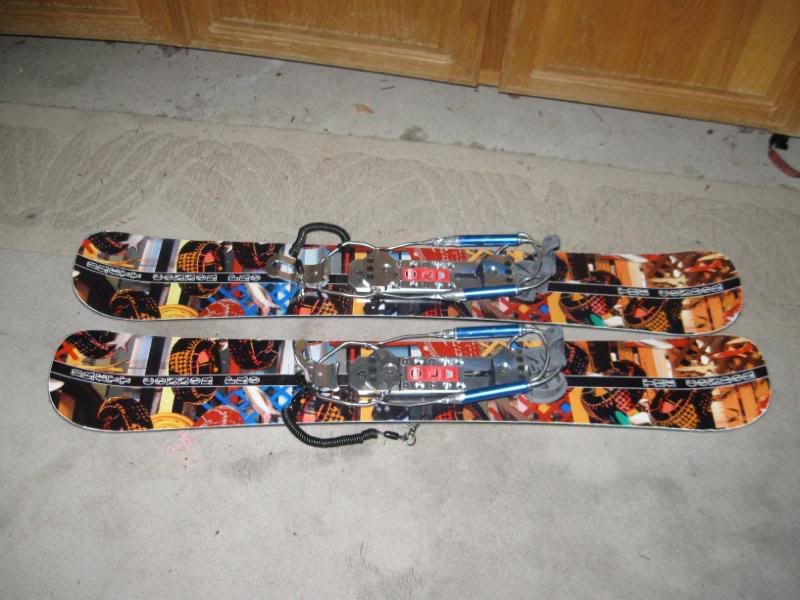 Dawn (700am ) finds me unloading my Van and getting set up to go ... skins on the Condors , pack loaded up , poles extended to help me on the tour..
On the trail at dawn in the mountains , new snow and morning alpenglow on the mountains .. very nice !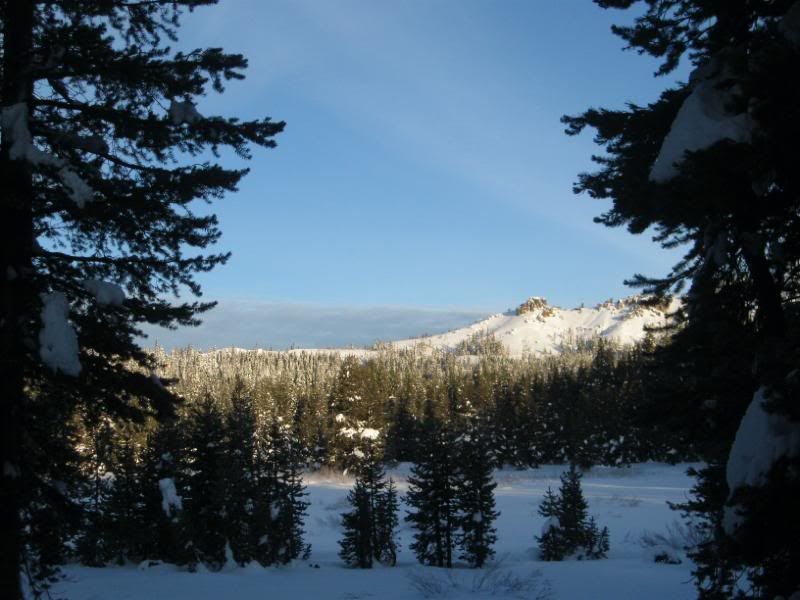 The first part of trail has been broken by skiers and snowshoers headed out to Peter Grubb hut in Round Valley a popular destination .. and is fast going for me .
but instead of the valley ,I turn and head up the ridge toward a hidden secret pow stash of mine that should be still in prime condition 4 days after the big storm . No one has been this way since Sunday and I break trail myself , no problem with the Condors on my feet . great float in the deep snow .
Here is looking back on my trail on the ridge ...
Skins off , touring cables removed, locked and loaded on my Zeros on the Condors , Helmet on and poles collapsed and stowed on the pack , ready to head out on the untouched deep pow straight ahead . Just beyond the low angled section the slope drops very steeply into a very special slope scattered with nice big trees. hard to find the entry for those not in the know ...
Slow has accused me of being a tease and I am going to do it again .. see you are NOT going to see that slope or see me having the time of my life dropping it .. see you at the bottom
!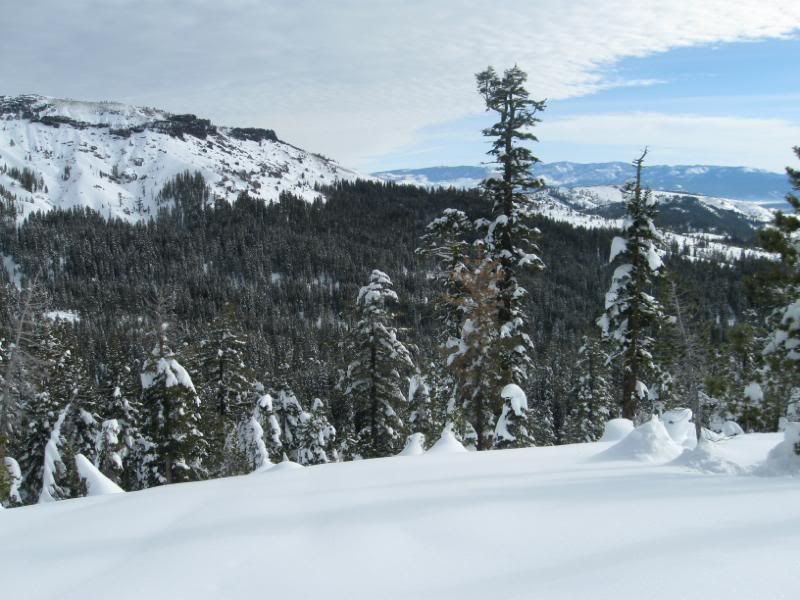 Ok pop out through these trees , the slope is invisible to those from the trail below .. Brett is right ! the Condor set up with a bit of a set back , is magic !!! the tail drops down , tips up . The first part is in some crusty snow .. but don't notice the crust , just feels like nice pow on my Condors! Turning is a dream .. think turn and the board turns .. I emulate Brett , two boards stuck together like a snowboard riding off the tails snaking down the unbroken steep deep pow ... Too quickly it is all over . .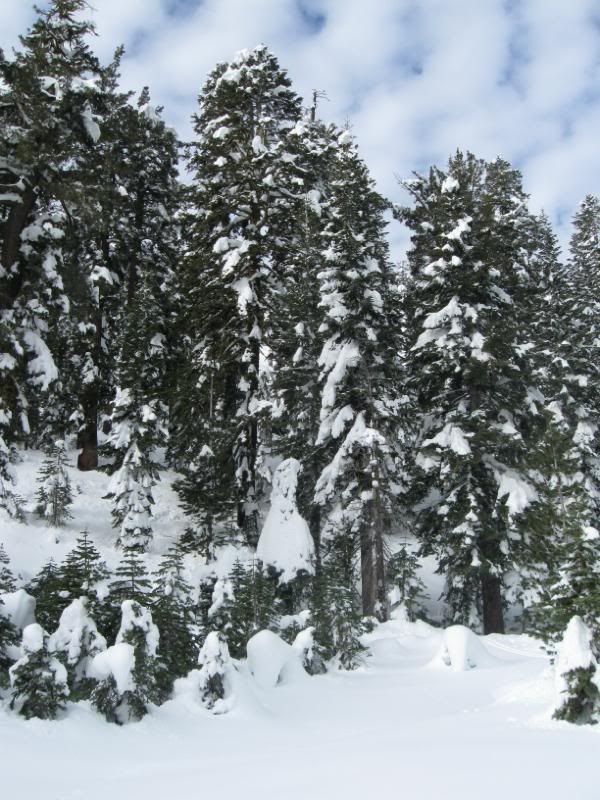 I pop out my poles and stuff my helmet into my pack ,bit warmer now , so just a vest and cap is enough .. The trail back toward the car is a bit of a bobsled run with fast sections and sections that go up a little , poles are useful to scoot yourself down the trail .. I meet a snowshoer coming up the trail and we talk a bit about my weird snowshoe like skis . He is kind enough to snap a photo of a very happy skiboarder!