I spent the last afternoon of my last trip trying different things with the set-up of the Lacroix 110 with a view to making it more user friendly for beginner/intermediate skiboarders. The intention was to extend the user group for this board, without impacting on overall performance.
First I tried set-back. I was able to adjust the set-back incrementally up to 35mm, and though it made the board feel a bit different, I cant really say it was any easier to ride.
Next I tried incrementally blunting the tips and tails, and I am pleased to say, this had a huge effect, making the board really quite easy to manage, and much more forgiving. For anyone interested in doing this, this is how to proceed:
First, find the ends of the running length (the bit that actually sits on the snow). This is dead easy. Just hold the boards base against base, and put a little mark on the steel edges where they touch at each end, like this: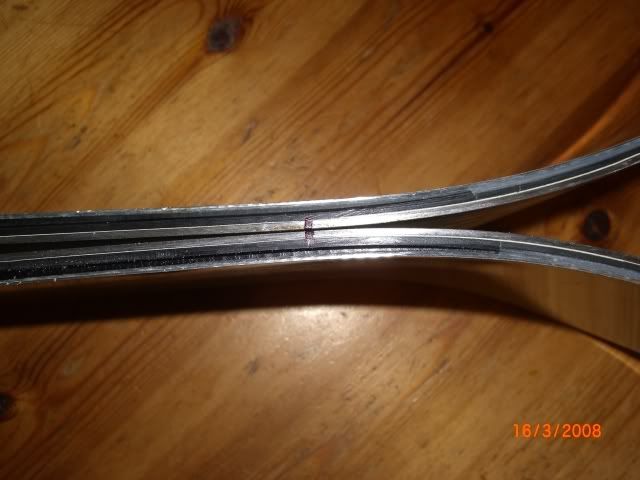 You can see the little black mark I have made on the steel edges.
Next, using a file or grinding stone, blunt the edges a little either side of this mark. I found after experimentation that about an inch and a half in either direction was about right for these boards, but it is not too critical.
This photo shows a thin black line which represents the end of the running base, and the two thicker strips of tape which represent the limits of the blunting.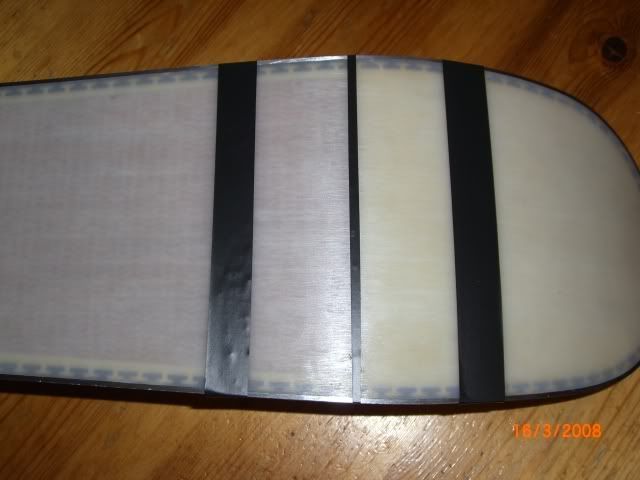 So you blunt the area between the two thick tapes.
It is important to only BLUNT the steel, do not round it right off, because as your skills improve, you might want to sharpen it again.
It is no secret that this is a very advanced board, but by blunting the tips and tails a little like this, there is no reason why anyone should be afraid of it. If you have been thinking about a pair of these, also bear this in mind: just now the Euro is strengthening, and the Dollar is weakening. As these are made in Europe, they are almost sure to be more expensive next season, so they might just be a real bargain just now.