One of the cool things about the
RVL8 snowboard binding modification kit
is that it allows the skiboarder to convert any snowboard binding into a skiboard binding . I have been on the search for a modified snowboard step in binding to convert that was different from the Flow binding I converted. I did not like the pad that is used on the Flow binding which causes pressure on the top of my foot and also promotes IMHO a tendency to have catastrophic pull outs of the ladder straps on both of the two lower straps on exteme lateral pressure while skiboarding on steep icy slopes. . The Fastek binding system works on a different principle and combines the ease of entry of a rear entry snowboard binding with the benefits of a standard rachet strap binding . I found this years GNU Street Binding on sale at the local Ski and Snowboard Show today and converted it using the RVL8 Kit and am very pleased with the result and look forward to on snow testing .
In order to convert this binding for skiboarding two holes need to be drilled in the highback to allow the Saavi wings to be installed above and out of the way of the highback lever .
Here is a picture of the Saavi wings installed .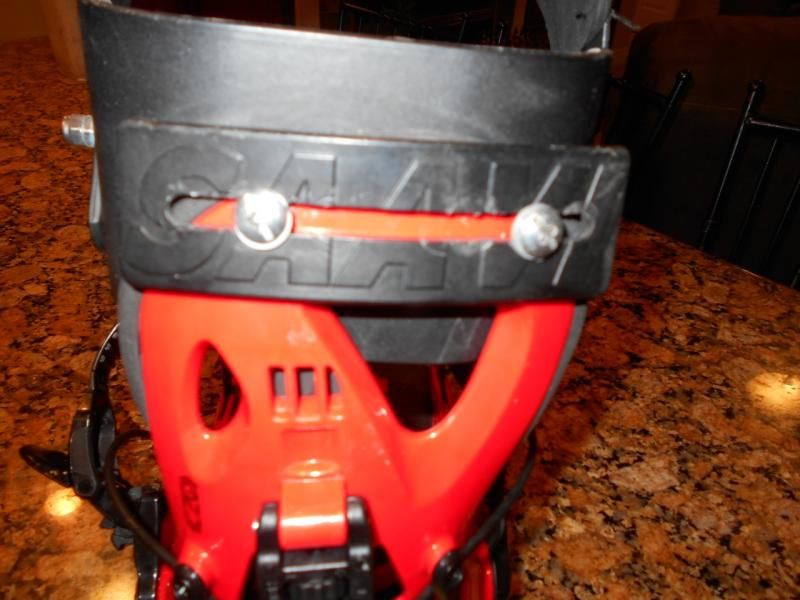 Here is a picture showing installation above the highback lever showing nice clearance . Not all Fastek bindings have this much clearance and you need to check the binding to see if there is enough clearance for installation of the Saavi wings.
Here is the binding with the highback disengaged and laying down .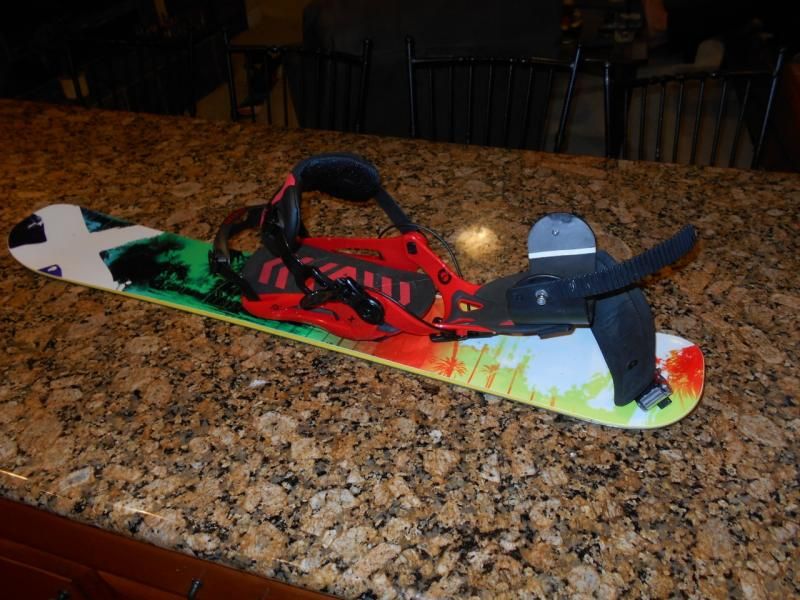 This lifts the ankle strap and releases the lever on the ankle strap automatically !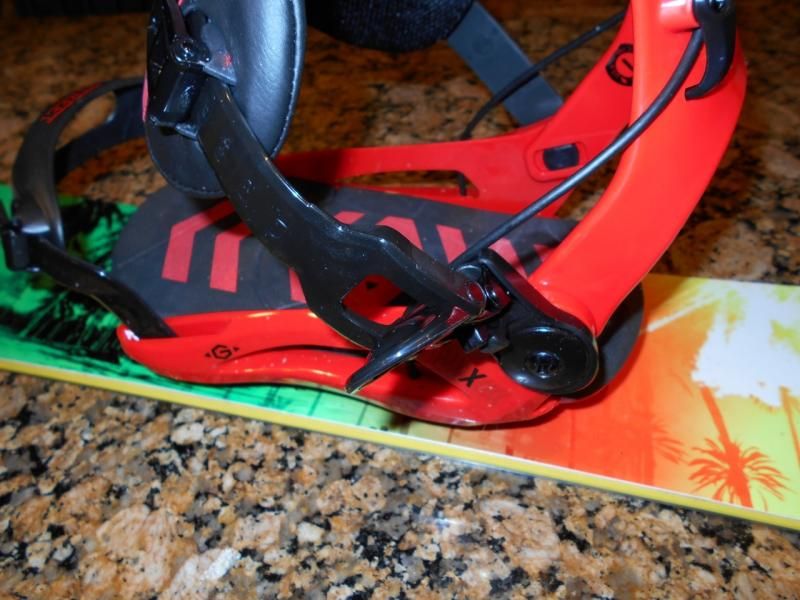 Boot is just slipped into the binding with the top against the top cap strap . ps I am using a Ride Insano Double Boa Snowboard boot .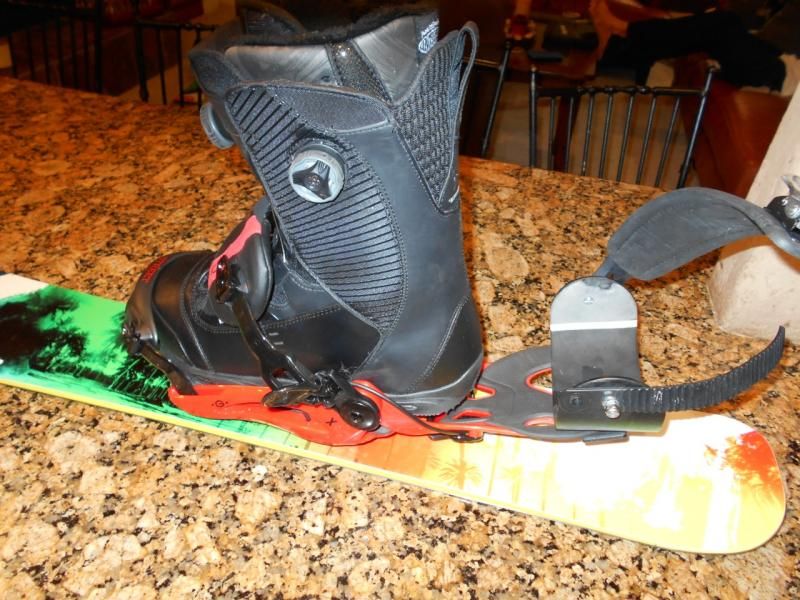 The highback is pulled up and the lever is locked and then the buckle on the ankle strap is snapped down , and the top strap is buckled and you are in . It is very simple and much easier then fiddling with three straps . ps It is not apparent on this view but the binding is raised above the deck of the skiboard by the " Missouri Riser " included in the RVL8 kit.
ps I really like the burly micro adjustable ladder strap on the other side of the ankle strap , much burlier then the ladder straps on Flow bindings and adustable on the fly if you want a little more or less tension on the ankle strap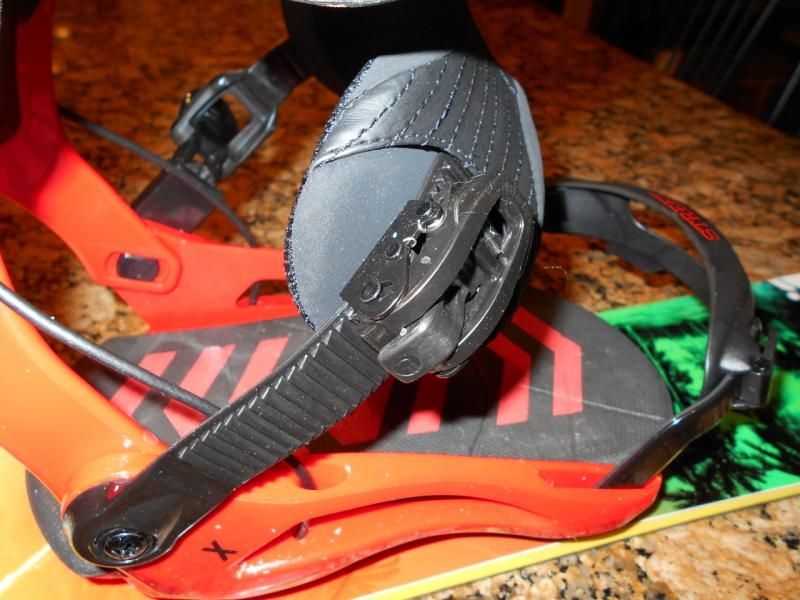 Here is a video of me getting in and out of the binding ... ( ps while watching the basketball game ... Sacramento Kings vs. San Antonio ... Go Kings !)
Here is a couple of more detailed commercial video showing how the Fastek binding system works ..
Here is a nice video that Greco made recently showing how to install Saavi wings if drilling the highback is needed.