50 Yards
50 yards. 50 short sharp yards and I knew I was going to love these boards. Two hours later I had a huge smile on my face and my ski buddies had not been able to pry them away from me.
But let's not get too far ahead. First, a bit about the board. Hard to describe just how much presence this board has, so here are pics.
First, the boards themselves. These are protos without the 2014 killer graphic.
Really modern proportions. No mistaking this for a kid's ski!
Next, beside an Edge and an SB10. The edge has dimensions much like 99 Snowblades of yesteryear and the SB 10s were considered a wide bodied board at the time. How far we have come!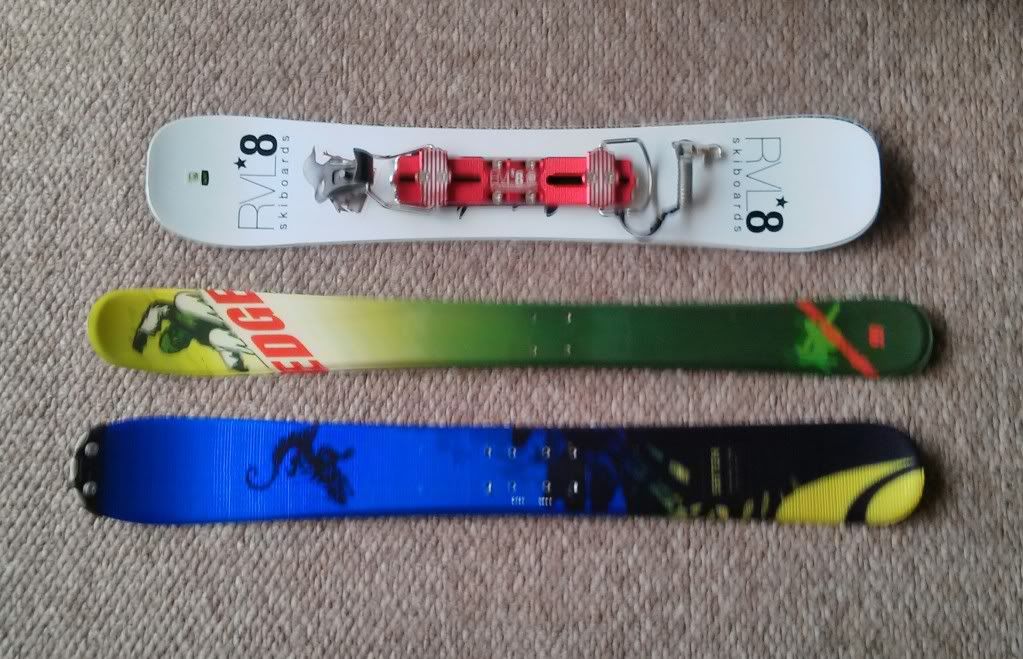 Finally, the big brother RCs. No doubting the family resemblance, but does the genetic heritage continue on the snow?
If you still need some perspective, here it is with a boot mounted.
Sent from my Nexus 7 using Tapatalk 4