The third annual Midwest Meet will once again be held at Mount Bohemia, MI (in the Upper Peninsula)
Bohemia's Website:
http://mtbohemia.com/
"Mount Bohemia has the
longest runs with the highest vertical and deepest powder in the Midwest
. Bohemia is all-natural, and has no problem without snow guns. The
average snowfall in the Keweenaw is 273 inches
. The lake effect snow is dry similar to western resorts and accumulates as
powder which is untouched because we do not groom.
Bohemia's two new sections; the Outer limits has 100+ acres of inbounds backcountry skiing with 17 new runs even longer and trickier than before."
When?
Last year the Midwest Meet was held January 22-24th. The weather was cold, but the backcountry riding kept us plenty warm. Conditions were perfect, and we found a ton of untouched powder.
Based on the poll results we will have the 2012 Midwest Meet from January 20 - 22.
Lodging
Each year we reserve cabins at the base of the mountain. Each cabin has a bathroom and sleeps four (two bunkbeds). These have worked out well and were very affordable.
Below is a 'buy now' button to pay for your lodging. You can either do it that way or Paypal Andrew Deehr (adeehr) the $86.30 directly for lodging to:
altrealitygames@yahoo.com
Please include your forum name in the payment so Andrew can make sure he has the right person. We know most of your real names, but want to make sure we mark the right people paid.
Again we are requesting more than may be needed, so we may have a refund/I'll buy food option ahead of us.
Lift Tickets
Last year several of us took advantage of the $99 season pass deal which worked out really well. Otherwise you can purchase lift tickets each day for around $50. If you plan to arrive earlier and ride Friday, definitely check into the season pass deal.
Carpools
Minneapolis, MN:
Courtney - Driving from Minneapolis. Picking up Marshall and possibly Dennis and Graham at the Minneapolis airport.
Green Bay, WI area:
Andrew - Driving from Green Bay area, room for a couple people. Picking up Tim at the Milwaukee airport.
Milwaukee, WI area:
Nick - Driving from Milwaukee, room for a couple people.
Detroit, MI area:
Nolan - Driving from Detroit area, room for a couple people.
If you're planning to drive and are willing to carpool let me know and I'll add your information here.
Feel free to contact Courtney or adeehr for more information.
From Last Year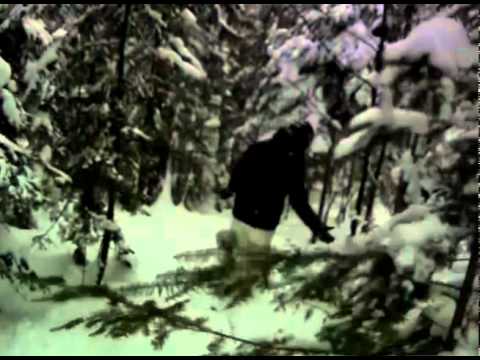 View Last year's thread
Some photos from last year:
http://www.facebook.com/album.php?ai...2&l=4bc69a607e
(don't need to have facebook to view)
Schedule:
January 20 (Friday)
Arrive / Ride (depending on when you arrive)
Cook Out
Stay in Cabins
January 21 (Saturday)
Ride
Eat Dinner in Town
Stay in Cabins
January 22 (Sunday)
Ride
Head home at the end of the day
Who's coming?
We'd like to get a tentative list going of confirmed and maybes. Please post and let us know if you're maybe coming or definitely coming and we'll add you to the list.
Definitely!
Courtney
Tim (CrazyBoy-1)
Nolan (nolhay)
Marshall (Mavrick)
Andrew (adeehr)
Nick (ZwingZ)
Scott (sempai)
Hopefully
Brian (bec2745)
Graham
Dennis (DennisEvans)
If you're hoping to make it let us know and we'll put you here.