Big push to get some more rider profiles up before the end of the riding season in the northern hemisphere and the forum participation drops off. Next up is Courtney - I have not had the pleasure of meeting her but understand she is a great person, avid skiboarder and rally-inspired driver. I do know she might be the fastest female ski boarder in the world going backwards.
SBOL: So, we know your real name, unless "Courtney" is a screen name, and that you live in Minnesota. Can you tell us a bit about what it is like to live in your area? Do you ever get used to the bitter cold temperatures there?
That is, in fact, my real name – although it would be more interesting if it were some sort of alias. Surprise! I spend a lot of time not too far from the Canadian border, so you'd think the cold weather would be something I'd be used to, but this winter has still been painfully cold. Even though it occasionally hurts to breathe when you walk outside, I must slowly be getting somewhat acclimated since we were riding in -35°F wind chills at Mount Bohemia recently.
SBOL: How did you get into the sport of skiboarding?
Way back when snowblades were getting big I kept seeing people riding them and they looked like they were having a blast. I always felt awkward on long skis, so I rented a pair and had a great time. The next season I was able to pick up a pair of Hart skiboards at a ski swap. They were short and super wide with little to no tail/tip height, but I had so much fun on them that I haven't been on a pair of skis since.
SBOL: What resort(s) do you consider your "home" mountain? Can you tell us a little bit about it?
Giants Ridge is my home mountain, but I'd consider it to be more of a hill since it's only 500 vertical feet. It's the resort where I learned to ride and it's just about 10 minutes away from my hometown. Even though it's about 3 hours away from where I live, I mostly ride here because season passes are reasonably priced and they don't get the insane crowds that the hills around the Twin Cities get. It's nice to be able to drive north, visit family, go riding and get out of the city for the weekend.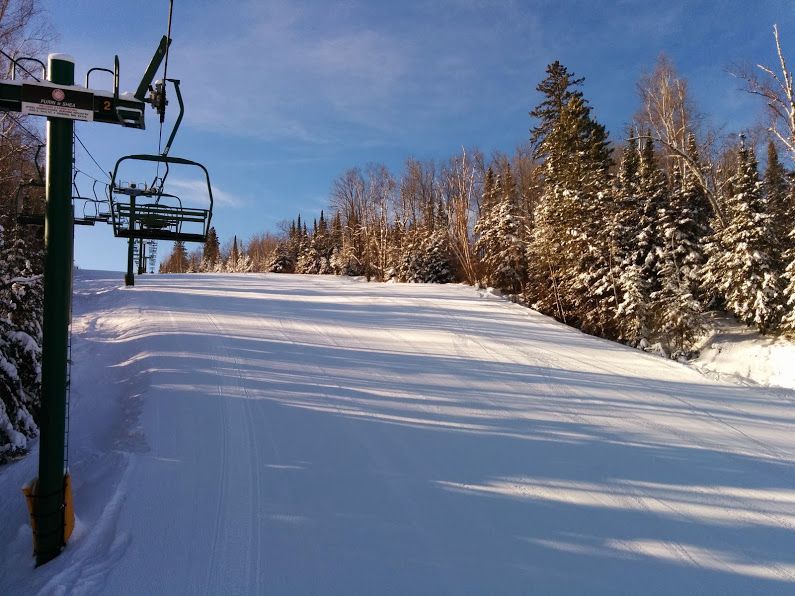 SBOL: What are some of your favorite places to ride? If you had to pick one place, what is your favorite and why?
Mount Bohemia is hands down my favorite place to ride. I've been out west and it's a great time, but Mount Bohemia is such a unique place that it's hard to top. Most resorts are commercialized and artificial, which is fine, but Mount Bohemia is 100% raw and that's something you don't see anywhere else. When you pull up to Bohemia you aren't greeted by a giant lodge, a variety of dining options or a packed parking lot - you simply see a couple little cabins, a few yurts, one completely untamed mountain and maybe a couple short buses.
More than 500 acres of terrain are served by two lifts and a small fleet of backcountry buses. You can choose any path through the trees that you want and a bus will pick you up and bring you back to the lift. Terrain varies from open blue runs to thick, steep tree runs that are rated triple black diamonds - so there is something for almost all advanced riders. The best thing about Bohemia is that there are no groomers and no snowmaking - everything is completely natural. The mountain's location is ideal for massive lake effect snow storms that bring better powder than I've seen out west. To top all of that off, you can buy a season pass for $99 in early December.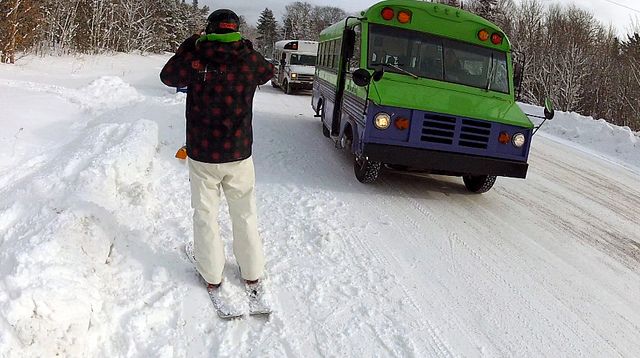 SBOL: What prompted you to start the Midwest Meet and what keeps you going back? Can you tell us about the meet and your experiences at it? What is it like to ride at Mount Bohemia?
This year was our fifth year holding the Midwest Meet which is pretty wild to think about. Andrew (adeehr) and I started the meet after we got a crew together to drive out to Jay Jam at Jay Peak, VT back in 2009. Despite the crazy drive, we had a blast and decided to give a Midwest version a shot. There aren't a ton of epic ski hills in the Midwest (especially ones that people would be willing to travel for) so we knew we had to find the right location before we gave it a shot. I had checked out a few hills in the Upper Peninsula before, but never made it up to Mount Bohemia. Once I researched Bohemia further, I knew we had our place.
When we were planning the first meet, we wanted to make sure we didn't double book anyone, so we decided on early March and ended up getting some insanely unseasonable weather. We went there expecting powder riding and ended up riding whatever you'd consider powder on a 50°F to 60°F degree day (cement slush?). Despite the weather we had a blast and rode harder than any of us ever had before. It's pretty surreal to look up at the mountain and wonder how you managed to connect the patches of snow together and make it down the hill. After the first year, Jay Jam was no longer a scheduling conflict so we bumped our meet up to late January and found a lot more of that powder we had in mind.
The riders and the mountain keep me coming back time after time. We always get a great group of people and even though there's nothing going on at night once the mountain closes, we still have just as much off the mountain as on it. It's been a blast to ride with such a dedicated, like-minded group of people and the group keeps getting bigger every year.
It's hard to describe the Bohemia experience and atmosphere, but it's the most fun I've ever had skiboarding. Everyone is really relaxed and we typically get a lot of questions about our skiboards. People are very open minded and there's a small town feel to the place. We often hear things like "It looks like you're having a blast!" and "How are those things in the powder and trees?" The truth is, we're still finding powder stashes when everyone else thinks things are tracked out because we can get into the tight trees that skiers and snowboarders have a hard time reaching.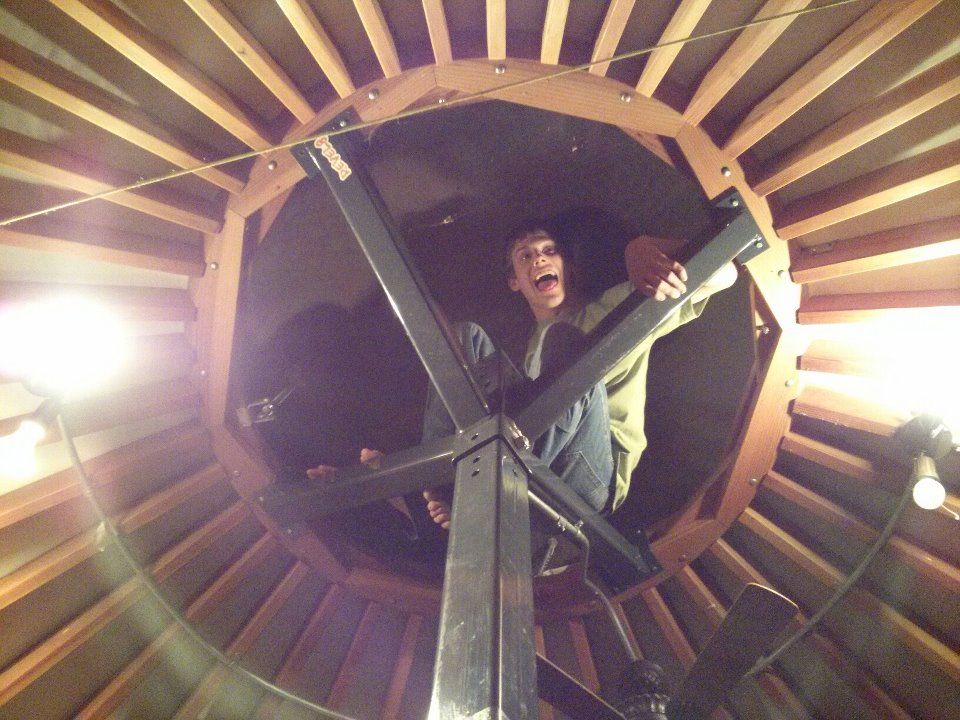 SBOL: Your winter driving skills have taken on legendary status. Rumor is that you offer absorbent undergarments to passengers who ride with you to/from Mount Bohemia. Can you tell us about what you are driving, how you have it set up for winter driving and how you developed your rally-inspired driving skills?
Ha! That might be a bit of an exaggeration, but I do always have a good time driving up to Bohemia. Google Maps says it's about a 7 hour drive from the Minneapolis area, but I don't think it has ever taken me quite that long. I drive a modified 2011 Volkswagen GTI and run a set of steel wheels with Blizzak tires in the winter. We rarely get to play on snowpacked highways in Minnesota, so driving in Michigan is always a treat (they use a lot less salt there). I guess the ability to drive in snow comes from growing up in an area of small towns where plows weren't nearly as proactive as they are in larger cities. Having confidence in your driving ability, knowing what your vehicle is capable of and having tires made for the conditions are essential. I come from a family that has done a lot of stock car racing, so maybe I was born with the mindset that if it can go fast it should go fast. Other than that, I just drive a lot year round so the extra practice never hurts.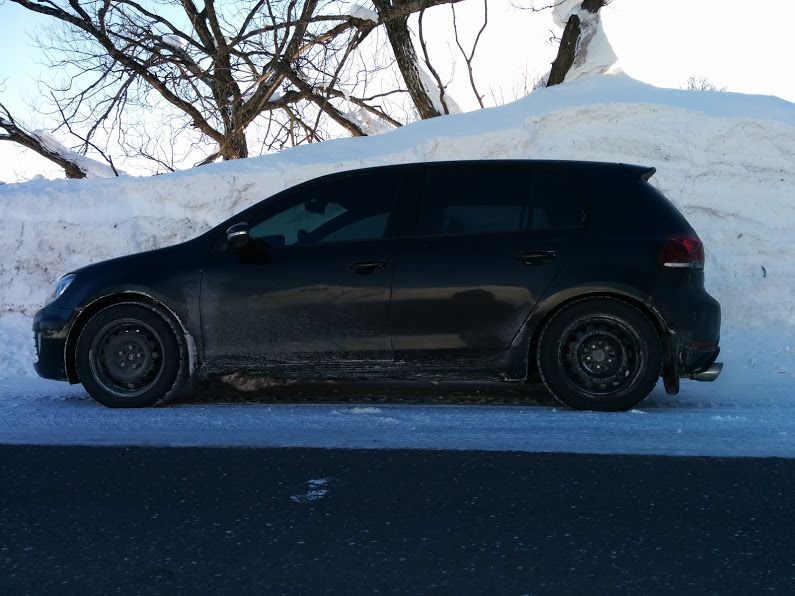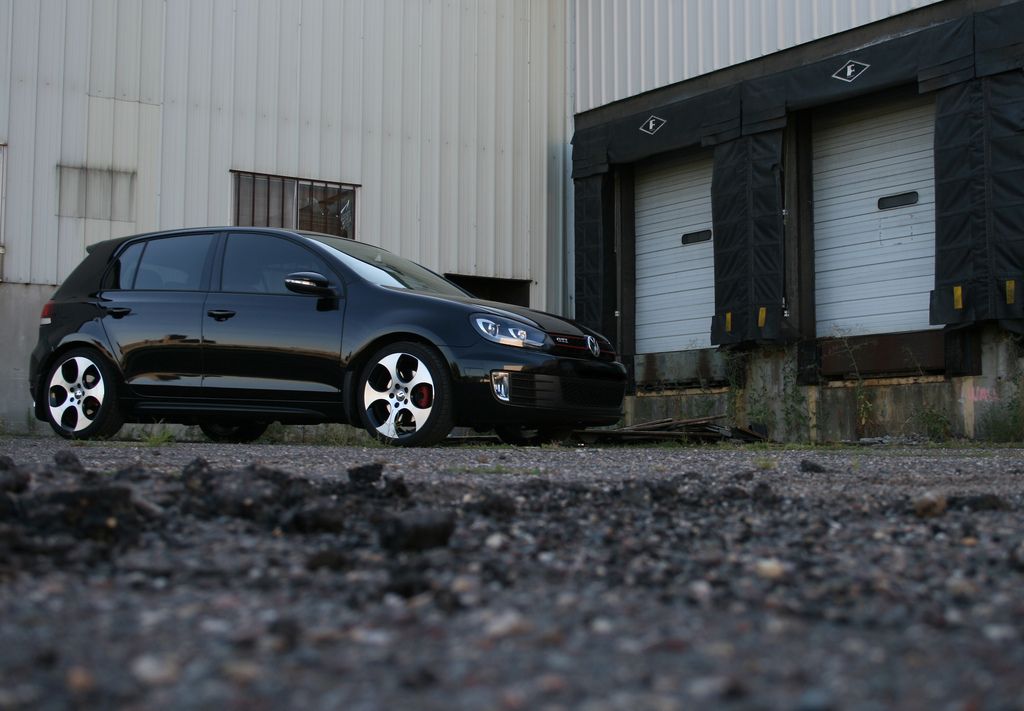 SBOL: There is a video of you on the forum riding fakie at an incredible speed – something like 44 miles per hour. What are some of keys to riding fakie well and doing it at such a high speed? How did you learn to ride like that?
44 mph backwards is my record, but I'm not sure that it was caught on video. There's a nice, wide and relatively straight blue run at my home hill that I know pretty well. Since it's a 500 vertical foot hill the run isn't very long at all, but I started doing different pieces of it backwards until I could make it the entire way down without turning forward. From there I got more comfortable and kept dialing it in until I could basically bomb the hill backwards.
It's important to figure out how you feel most comfortable riding backwards before you try anything fast paced. Everyone is a little different, but figuring out which shoulder you feel more comfortable looking over should be your first step. You want to have a good look of where you're going and what's going on around you. I tend to stagger my feet a little bit so if one board hits something I have a little more time to catch myself with the other foot. When I was starting to ride backwards a lot I made it a point to never fall going backwards, because that can get really dangerous pretty quick. If I feel unbalanced or I suddenly need to avoid an obstacle, I just switch back to going forward. Once you can switch back and forth easily and feel stable enough, you can practice wide carves backwards and eventually get moving pretty quickly.
SBOL: If you could only pick 2 skiboards to ride the rest of your life which boards would they be and why would you choose them?
I would only need one - the KTPs. Even though I'm technically a little too short to be riding them with non release bindings, they're perfect for the type of riding I do. They're stiff enough that they will plow through anything and when I get into the powder I can just ride the tails and stay balanced. They're not too long to keep me out of any tight trees, and the width is great for that extra float in the deep powder.
SBOL: If you could pick anybody – living or dead – to ride with for a day who would it be, why would you pick them and where would you want to ride at?
I've never had a bad time riding with other skiboarders, so I'd love to bring this entire community to Bohemia for at least one day.
SBOL: What do you like to do in the offseason?
I like to take photos so I try to get out and explore new places year round. I do a lot of hiking in the woods and love taking road trips with friends, but I also spend a lot of time exploring the city around me.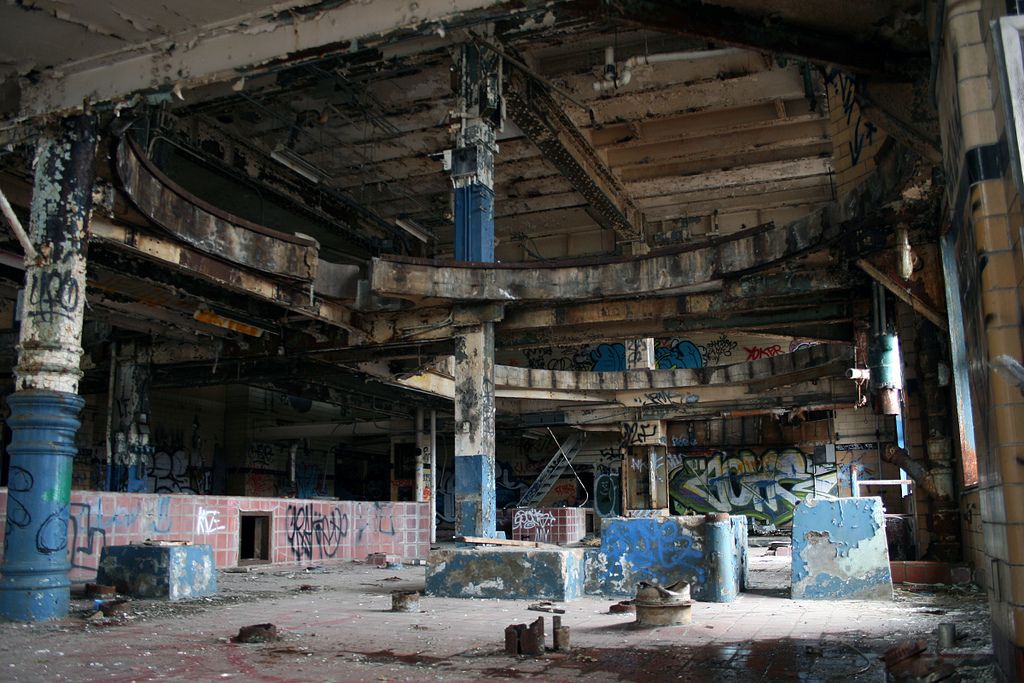 SBOL: Do you have a favorite skiboarding memory – something that really stands out in your mind?
I have a lot of great memories from riding with friends when we were younger. We would get our parents to bring us out to the hill after school for a couple hours before closing and on the weekends we would ride from open to close. We'd encourage each other to do things that were clearly beyond our skill level, but it all worked out. Once you get older, life kicks in and it's hard to get everyone together. Jobs, money and families change our priorities over time.
SBOL: Any final thoughts?
I highly encourage everyone to make an attempt to join us at Mount Bohemia at least once in the next few years. Think about it, talk with us, see what's possible - you won't regret it!