We are trying something new - every so often we are selecting a forum member as the "Featured Rider". A bit of Q&A with him/her to get to know the rider a bit better. First up is jjue - a true gentleman, expert snowslider and all-around great guy.
SBOL: What is your real name, where do you live and what do you do for a living?
jjue: Jack Jue, Jr.; Sacramento California; Family Physician
SBOL: How long you have been skiing and how did you into the sport of skiboarding?
jjue: Skiing since age 5, now 61 years old so 56 years. I got into skiboarding by looking for short skis to use as ascent skis to go up hill while carrying a snowboard -like monoboard called a Teleboard for going down. I initially never thought of using skiboards for going downhill, just for snowshoe substitutes for climbing in the backcountry. I found that they worked great for going downhill as well as climbing and ditched the Teleboard and have been skiboarding ever since.
SBOL: You have a really long history with skiboarding and have tried so many different types of skiboards (as well as skis, telemark skis and pretty much anything else that slides on the snow). What is your take on how the sport of skiboarding has progressed over the years? Where do you think the sport is headed? Do you like where things are going right now?
jjue: I think the growth of skiboarding has been great. I have been particularly impressed with the innovation at RVL8 and Spruce. I think that both the
Rockered Condor
and the
Sherpa
have been the most important skiboards introduced in the last few years. They both allow enough float for skiboards to perform on a par with long skis and snowboards in deep off piste pow and the backcountry which has been great !
SBOL: What are some of your favorite places to ride? If you had to pick one place, what is your favorite and why?
jjue: The Tahoe backcountry, for sure! Beautiful mountains, deep untouched pow, an adventure every trip!
SBOL: You are an expert backcountry skiboarder, which is small niche within a niche sport – you could say backcountry skiboarding is a nano niche. Is backcountry skiboarding a viable aspect of the sport for riders who are interesting in taking skiboards offpiste into the sidecountry or backcountry?
jjue: Absolutely, the new super fat deep pow skiboards like the Sherpa and Rockered Condors are the new frontier of off piste riding, easy to climb with, ultra easy to turn with in the nastiest backcountry snow, and innovative new options in touring bindings offer an open door to backcountry magic!
SBOL: What is the scariest situation you have found yourself in while skiboarding and how did you get in that situation? What did you do to get out of it?
jjue: Probably the scariest is falling while climbing skiboarding on an icy slope and starting to slide and having to self arrest myself using an ice axe tipped ski pole. Having the right equipment and knowing how to use it was the difference from just a scary episode and maybe getting hurt.
SBOL: Anybody who has spent some time on this forum knows you love the Rockered Condors and these are your "go to" boards, both in the backcountry and at the resort. What do you think it would take to dethrone these are your "go to" boards?
jjue: Would be really hard to say … I really can't think of a way to improve on that skiboard for the way I want to ride.
SBOL: Do you have any advice for people who are just starting out skiboarding? And what for intermediate riders who are looking to advance their skills?
jjue: The biggest advice is just strap the things on your feet and go ride … they are a blast and in many ways self teaching. For intermediate riders… just go out into different and more difficult slopes and types of snow, continue to challenge yourself, and just pay attention to what is happening underfoot … and the skiboards themselves will show you the way…
SBOL: Any advice for riders who are looking to get into sidecountry and/or backcountry skiboarding?
jjue: The most important thing is to find a group of backcountry skiers or snowboarders and go along with them and have them introduce you to the backcountry. It will be very difficult to hook up with backcountry skiboarders as there are so few . So the best advice I would give is to develop your own skiboarding skills in the ski area so you are confident enough to ride well off piste with your backcountry buddies before you go out with them and don't let them tell you that you need big skis or snowboards!
SBOL: Do you have a favorite skiboarding memory – something that really stands out in your mind?
jjue: Not one particular memory … every backcountry trip is a unique and timeless memory , being able to spend those days with friends is probably the best experience a guy can have!
SBOL: Can you share a few of your favorite wintersports photos with us?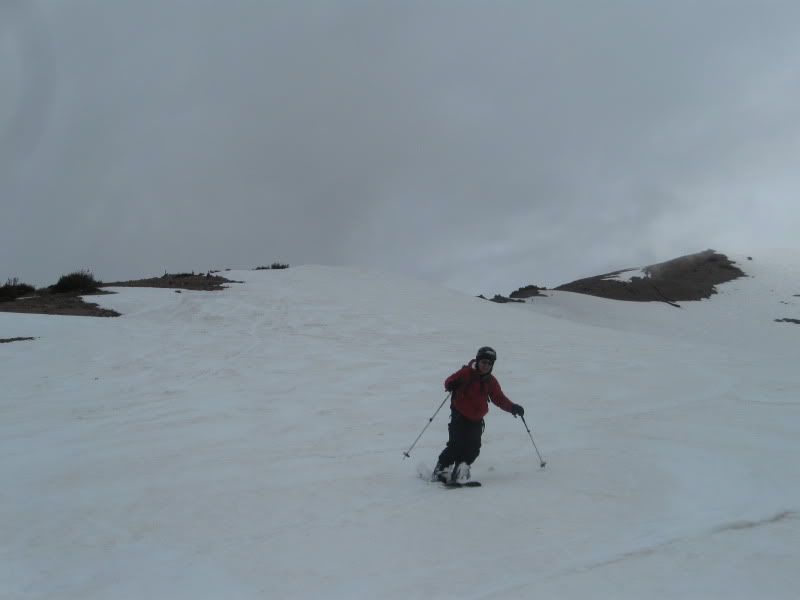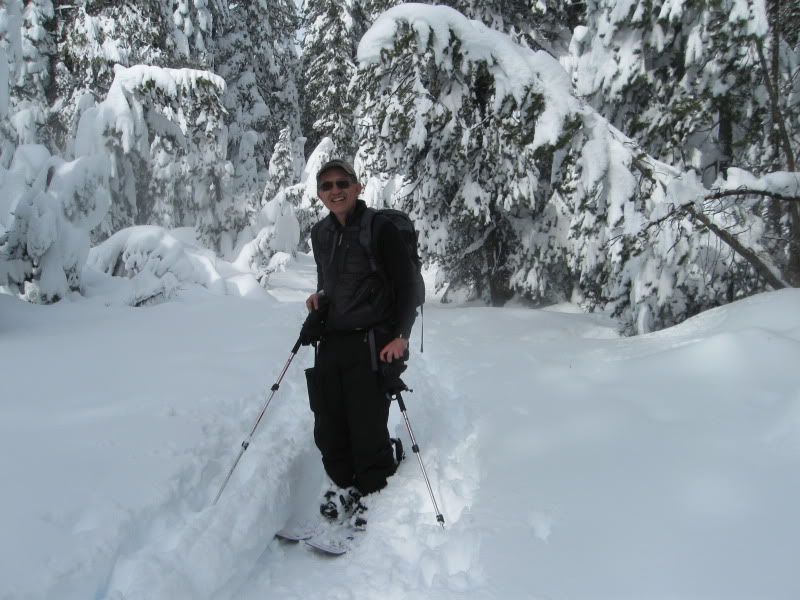 SBOL: Any final thoughts?
jjue: For me skiboarding is the best way to get out and enjoy winter, both climbing and descending in the backcountry as well as playing at the resorts. It is the closest we can get with the mountain with the most minimal of equipment to get in the way of a pure and direct experience with the wilderness in winter. It is all about flowing up and down the snow covered slopes, moving smoothly and effortlessly, with joy in our hearts. Grab a skiboard and go get some of this for yourself!