Best backcountry conditions in years. Gathered up my buddies for a fantastic trip out to the Carson Pass backcounty yesterday to celebrate the new year!
I was the video guy on Sherpas with the Spruce touring riser system . Jeff M. was on his brand new Spruce Sherpas set back on the back inserts with the new Spruce Riser/Tyrolia AT binding system . He is the guy in the black jacket with blue stripes on the arms . Billy is on Hagan 130s with telemark bindings and is the guy in the red jacket . Rich is also on Hagans with telemark bindings and is in the blue jacket. I shot some pictures and a video of our trip . Why don't you come along ?
On the trail up to the ridge above Forestdale meadow.
Nearing the top of the ridge in the Carson Pass high country ...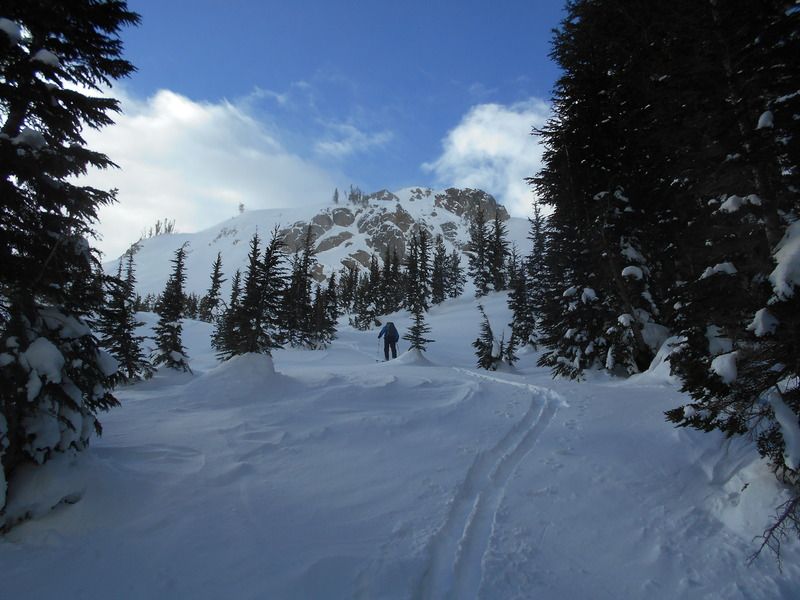 My buddies at the top of the ridge before our descent into Forestdale meadow ...
The open sun exposed south facing slopes into Forestdale meadow have variable snow with some thick challenging snow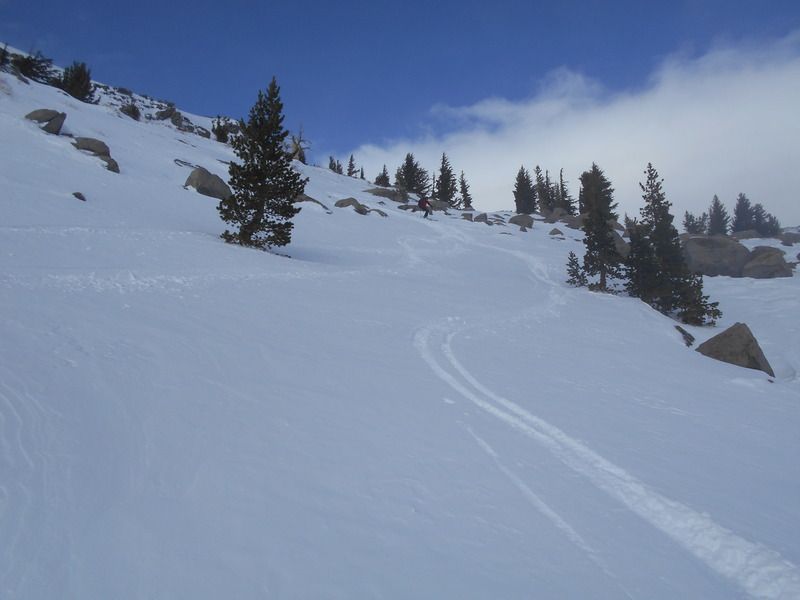 After lunch on the other side of the meadow .. we climb some magic north facing slopes with absolutely perfect undisturbed powder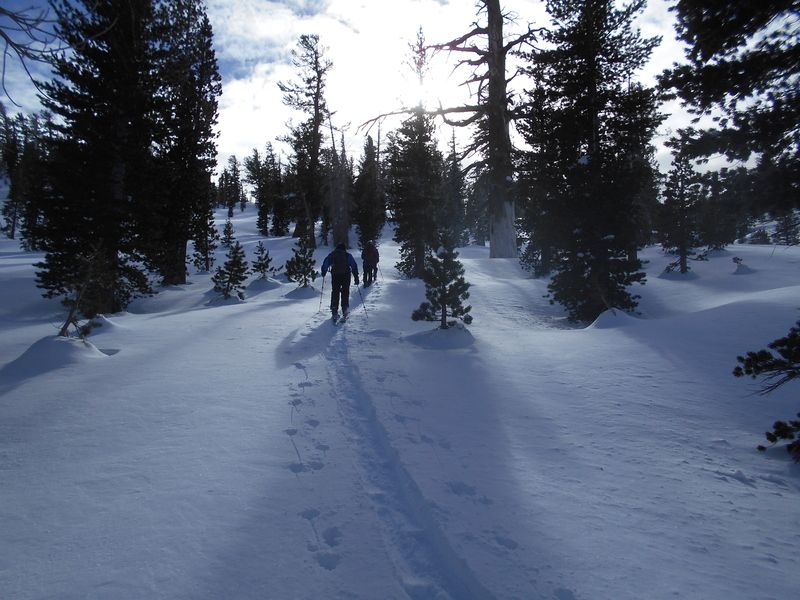 Fantastic trip and an all day adventure .. .we were at the trailhead at 900am and reached our car at 600pm completing the last part of the trip in darkness up a snowcovered road . Cold and windy day . Total solitude , we ran into no other folks the entire trip.
Here is the video .....