Just a little solo short backcountry trip today on New Years Eve. Took my Spliffs out for their first backcountry outing ....
The trip starts out back behind this big lodge....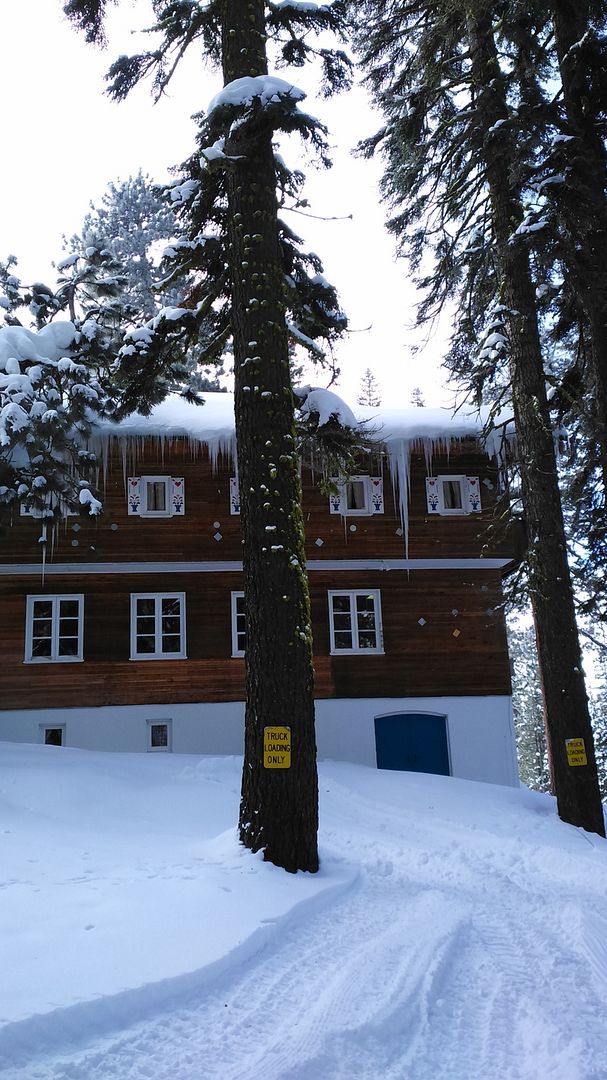 It is beautiful here with fresh pow everywhere and on the trees.... and no people ..There is a trail made by cross country skiers through the forest that I follow ....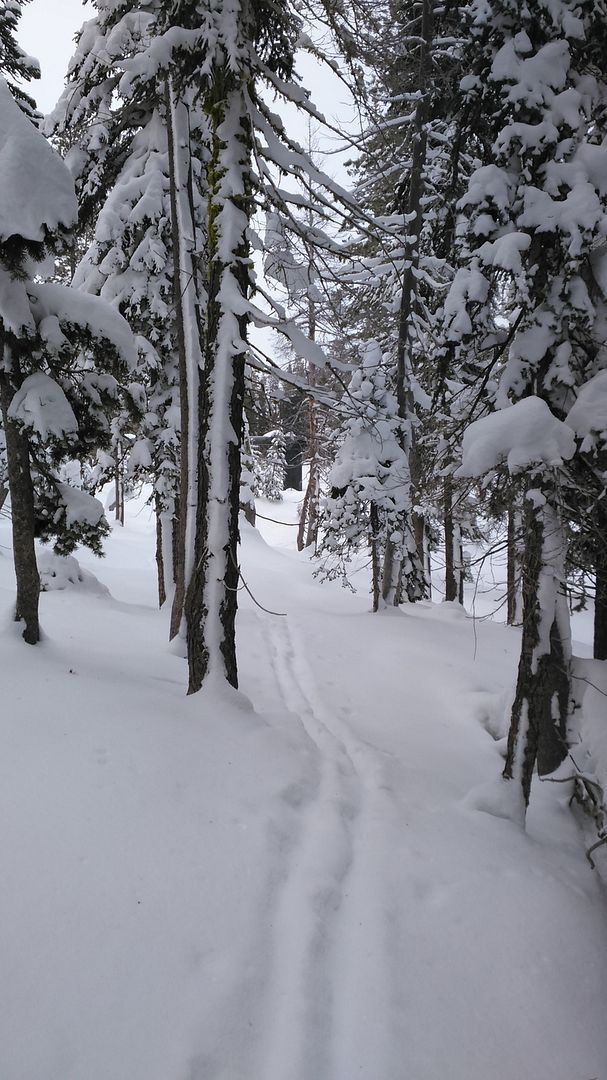 My destination is an abandoned ski area ... the lift is still there but they have removed all the chairs years ago and now the slope has reverted to backcountry .. This is a picture I took after I had descended the slope ... those are my tracks .. when I got there the slope was completely undisturbed .. likely had not been skied all year ... the cross country skiers had just got to the meadow and no one had climbed the slope ...
It is cold and very quiet .. my Spliffs work wonderfully ,breaking trail through the undisturbed snow ... Pretty soon I top out and do my transition to downhill mode .. Here are my Spliffs up against a tree ... the binding is a standard receptor binding , with a special heel piece designed by Bill here on the forum which is the toe piece for uphill climbing with attached telemark cables, the
front lever is a specially designed part by Slow here on the forum , that doubles as a heel elevator on the climb up ..
I just remove the telemark cables and climbing skins and turn my boot around and latch in normally for the descent , really a cool set up ... I use my Full Tilt Booters as my boots. which are a great comfortable ski boot that is great for backcountry work
The downhill is fantastic ... a word about backcountry snow ... it has been a week since the last big storm , there has been some snow flurries but no new snow ... this slope has been undisturbed all season ... the weather has remained very cold , the snow sets up and becomes more supportative underfoot .. totally different then a ski area which has skier packed slopes with new snow falling that gets chopped up ... this snow is just perfect smooth as velvet and very supportative , I do not feel any firm snow underneath but you can see that I don't sink much , the Spliffs just plane smooth on the surface ... wonderful !
I love the Spliffs .... they are just as floaty as the RC for me , when I ride them with the 4cm set back . I ride them different then the RC where I turn from the center of the board pivoting and sliding in the soft snow ... the Spliffs I ride by bouncing up and down on the tail ... two different rides, both fantastic !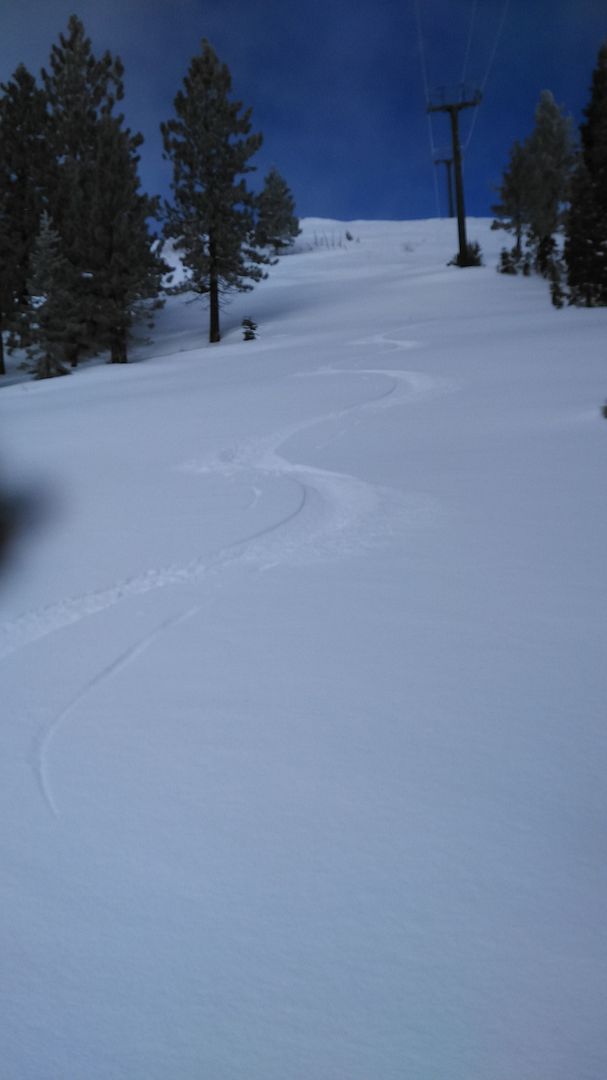 Happy New Years , Everyone !