Alpine Meadows ski resort has been closed for weeks , but a late season storm hit the slopes on Friday and Saturday dropping a foot of snow, my buddies Jeff M. and Billy and I climbed the ski area today and had a great time . Here are some photos of the resort with the new snow .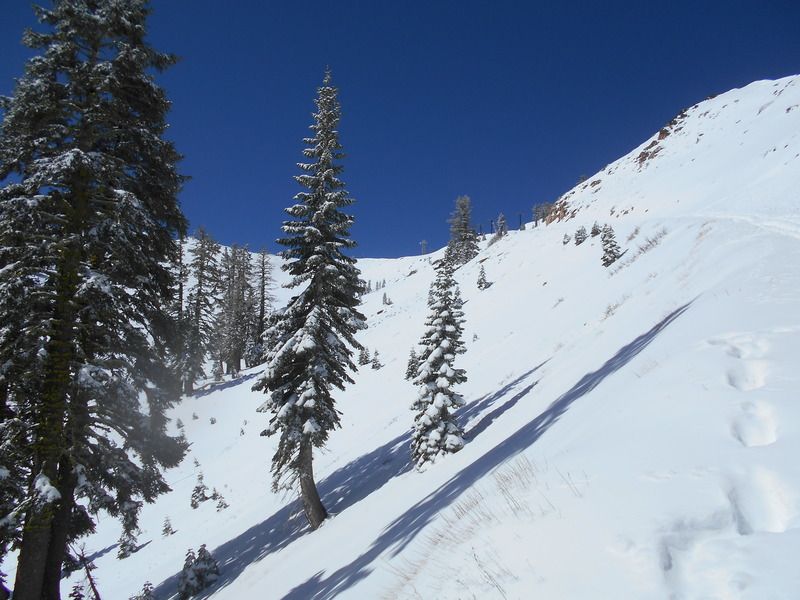 The snow was very challenging sierra cement that was very hard to turn in as you can see from the video. I was doing most of the filming ... Billy is on Hagan 130s with telemark bindings and is in a red jacket .... Jeff M. is on a center mount Sherpa with a direct mounted Fritschi touring binding and is in blue jacket. I do make an appearance in the video at 1.02 to 1.11 .. I am wearing a red jacket also and riding a Sherpa rear mounted with Jeff Singer designed backcountry riser with a Fritschi binding . I absolutely love this set up and it just kills nasty heavy snow making lemonade out of lemons
!
ps . through a little editing glitch you get to watch Jeff twice closing out the video
!