Tahoe had a dismal snow year this year ... before we got out today , we have only been in the backcountry three times and only at the beginning of the season . But there is magic lurking in the mountains . Alpine Meadows closed 2 weeks ago , and there was a new snow storm one week ago. Alpine Meadows is on forest service land and they allow climbing their ski area after the resort closes. So I gathered my buddies and we drove through a snowless tahoe until we found this view !!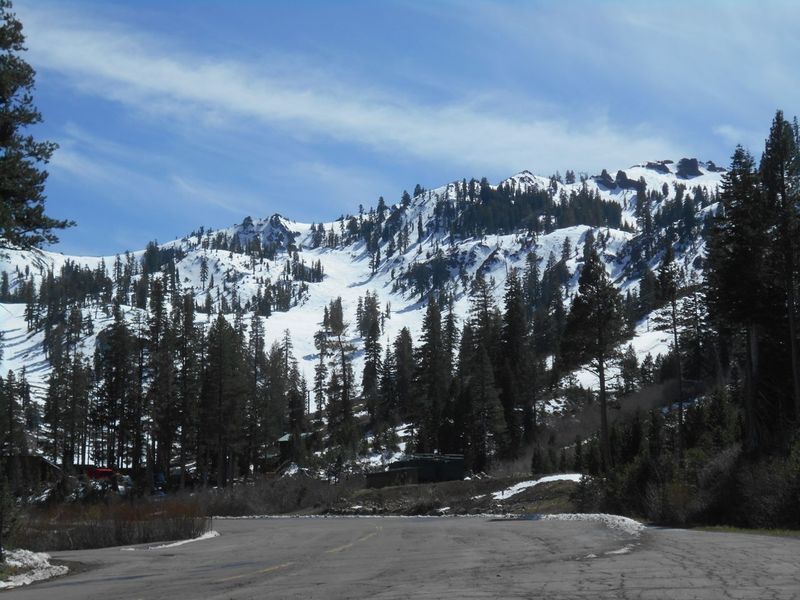 Today Sempai is along and will try the rockered zero cambered modified Spruce Sherpa that Jeff Singer calls the Osprey ,equipped with Tyrolia Ambition touring bindings on a new backcountry riser .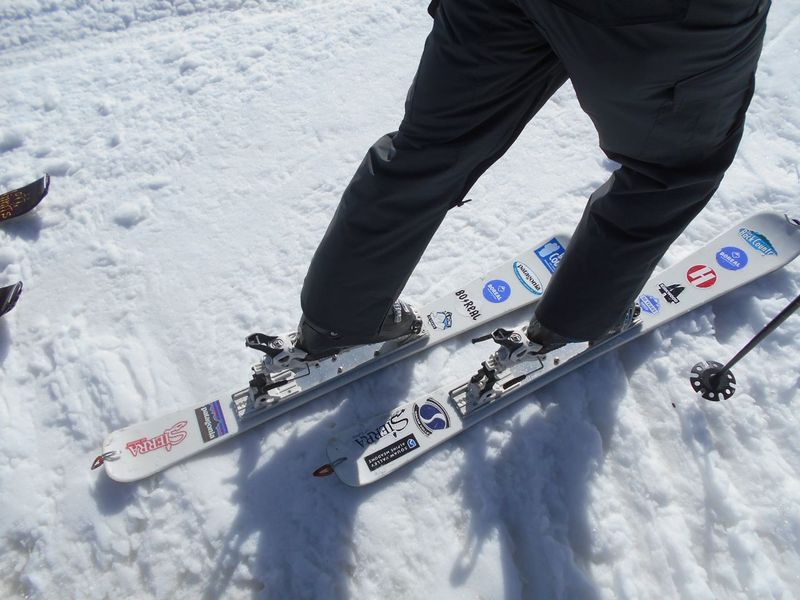 I am on Blunt Xls for their first climb in the backcountry . This is a standard Sbol modified Sims binding . All I do to tour with it is to move the top and side straps to the back and interwine them and use the front strap over my boot .. I equip my board with skins and have drilled a Voile crampon mount into my board in front of my binding so I can use a crampon .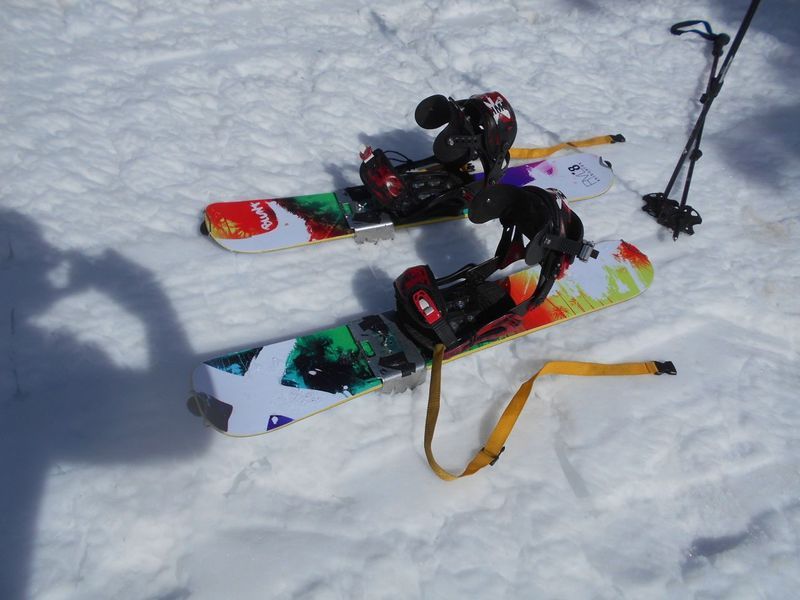 Time to start climbing ...
Further up the hill ..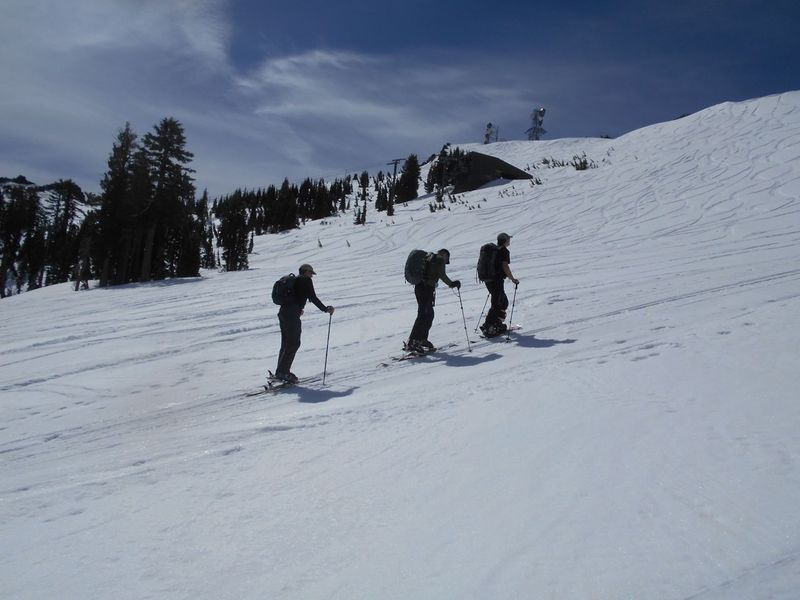 Looking up the hill at the nice snow ...
And here is the video .... a fantastic end to the season !
Jjue on Blunt Xls , Sempai on Spruce Ospreys ,, Jeff M . on Spruce Sherpas direct mounted with Fritschi bindings , and Bill on Hagan 130s with telemark bindings.