My buddies and I scored a great day in the backcountry yesterday. We made a trip up an unnamed peak in the high sierra know as Peak 9016 for it's summit elevation . Despite the fact that it had not snowed for two weeks and snow coverage is still low in the backcountry we found a white paradise with untouched snow . Yes the snow was variable and challenging but that is the beauty of backcountry riding , you take what you get and have fun !!! Why don't you come along with us ?
On the ridge ..
.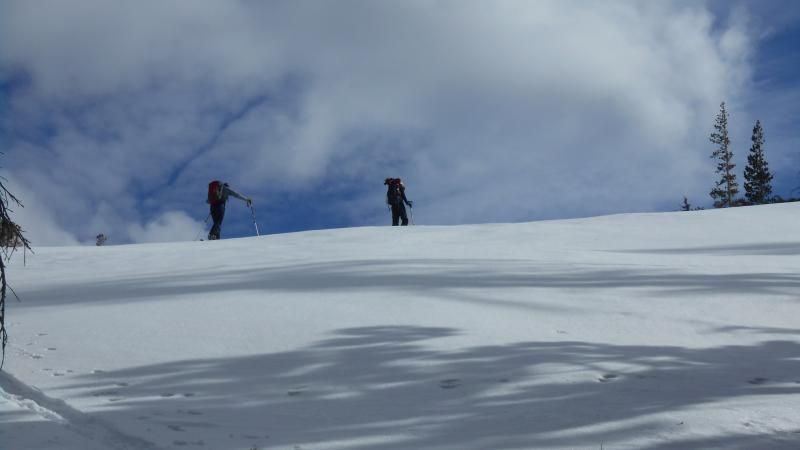 Nice and warm weather....
I am using new Full Tilt Booters , Spruce Sherpa , mounted on the rear inserts with Spruce backcountry riser/AT binding ...
Michael on Icelantic Scouts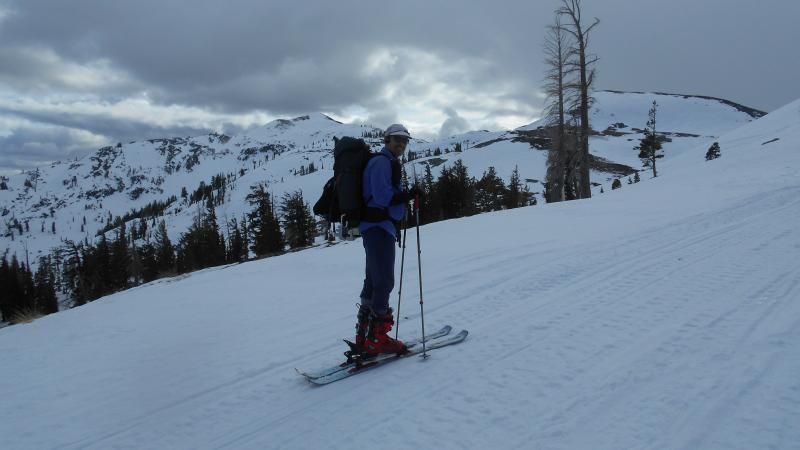 Billy and Rich on Hagan 130s ..
Some clouds coming in higher on the ridge ...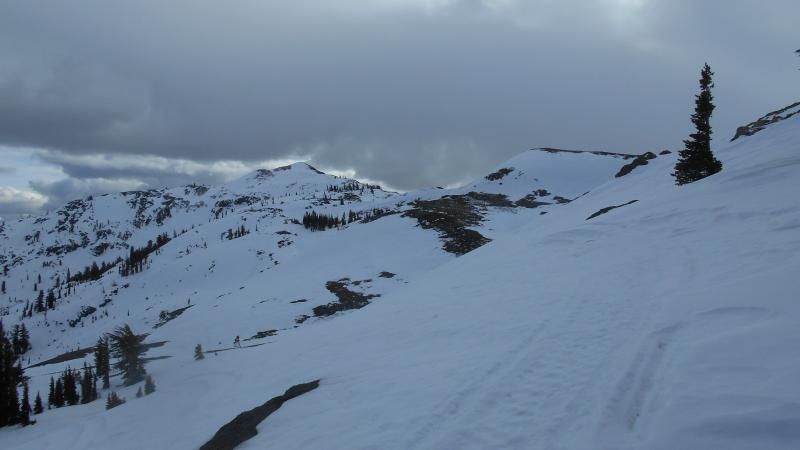 Making the final ascent toward 9016 ... three of us have decided not to make the final climb to the top of the peak because we are worried about icy snow on the face... but Michael is game to give it a go , and we will film his descent from the top of the peak ...
Here is Michael descending the windblown firm steep face of 9016
http://youtu.be/BBlJx4gtQ3Y
We descend some nice open slopes with softer snow below the face ...
Then we get into the trees .. Here is Billy makes some turns in the variable snow
http://youtu.be/nFStcj2s-zo
Here I make some turns on the rear set Sherpas ... I do prefer the regular Sherpas in variable backcountry snow over the new rockered version of the Sherpas ( Ospreys ) as I can ride the tails easily which helps in difficult backcountry snow ..
http://youtu.be/S30a6Bs_4ik
Me heading down the lower moderate slopes .. .
http://youtu.be/TEZm3qFlyVE
My buddies heading down the same slopes ..
http://youtu.be/OoqMe-l6_UA
Billy finding some good snow at the bottom
http://youtu.be/8wmZTh18Kd4
Snow is a bit tricky in spots.... me ,, coming to a sliding stop at home base
!
http://youtu.be/0l4ihVrtxkw
Great Day !