Sempai and I met up at Boreal for a great day of riding our new Blunt Xls.... Sempai with hardboots in a non release skiboard binding riding center mount and I rear mounted on my soft snowboard boot set up ..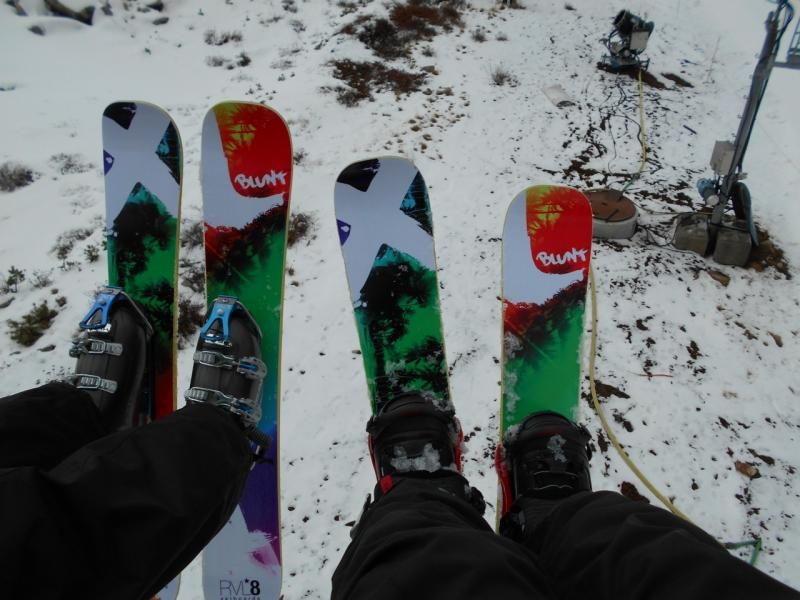 I will let Sempai post his own review ...
For me the Blunt Xls were fantastic . They have a different feel to both the Blunts and the RC's . I felt that they turned easier then either board ... I could carve or slide easily ... Very stable , easy to spin around , very fun , great edge hold yet nice and buttery sliding or pivoting , I am happy with how the boards perform rear mounted and did not try them center mount .. I want to leave them rear mounted to help me in the junky , variable soft snow I prefer .. I think this will be my go to skiboard this season . RC's for real deep pow days and Blunts for icy days but XLs for most days . Here is a video of us riding the boards today .... ps. Sempai shot some video also and will post these later.